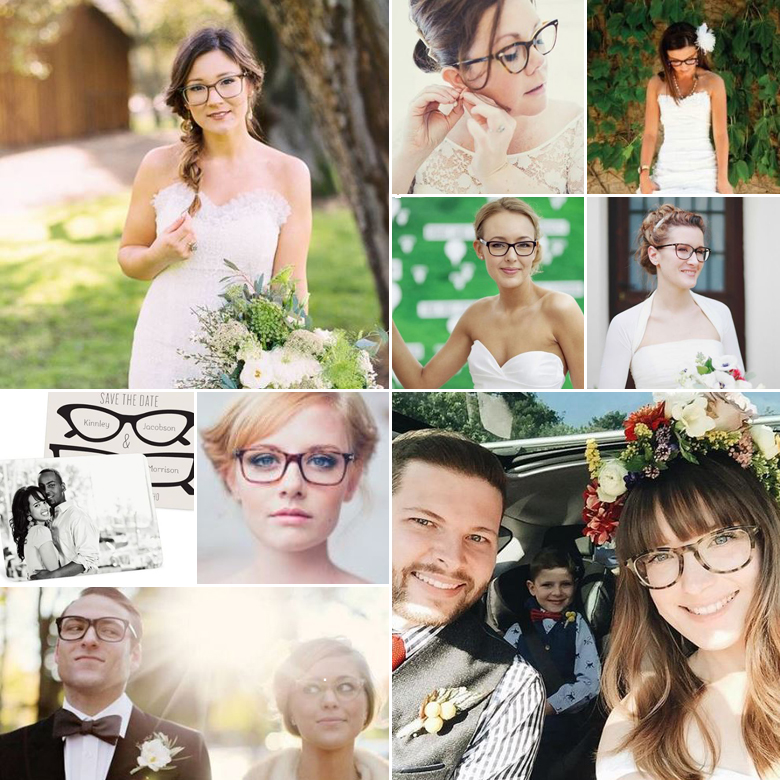 Remember back in the day when you used to get teased about your glasses? Well, that time has come and gone! Nowadays glasses are the epitome of "coolness", and most people are excited about the prospect of sporting a fancy pair of specs.
When it comes to your wedding day, you might find yourself at a crossroads: To stumble around blindly or wear your glasses? While the answer should be a simple one, it's understandable that you want to look your best – and in your mind, that might not include a pair of specs.
Should you decide against wearing your glasses, contact lenses are an absolute "must". After all, you can't afford to miss a single second of this special day. However, if you decide to wear your glasses on the big day, you really have to own it!
For starters, take your glasses along when you go wedding dress shopping, as it changes your entire look. Opt for a dress that complements your quirky-sexy bespectacled look, like a more hipster or boho ensemble.
Alternatively, incorporate a beautiful beaded glass-carrying necklace into your bridal look, so that you can take off your glasses during the photo shoot, should you be so inclined.
Original images and their credits available on Pinterest