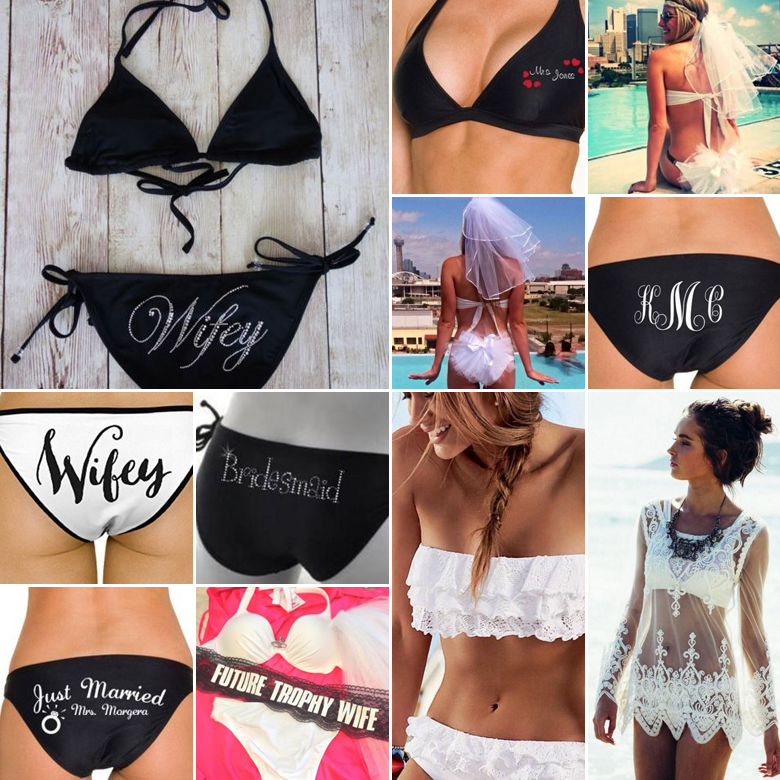 In South Africa, we're spoiled with glorious summers and beautiful beaches. So why not celebrate this with a beach wedding? And this time we're talking proper beach or poolside wedding! Bring out your swimsuit, slap on the sunscreen and prepare for a good ol' summer bash.
When trading your wedding dress for a swimsuit, you don't want to don just any old swimsuit! It's all about picking out the perfect swimsuit to really bring out your bridal beauty.
For starters, you've worked really hard to get your body in tip-top shape for your big day – so why not show it off? Opt for a sexy bikini in a colour that matches your wedding colour scheme, or a white one – because you're a bride after all!
Alternatively, if you're not too comfortable showing so much skin, there are so many full body options that are just as sexy! What's more, if you're having an era themed wedding, like 50s or 20s, you can find a swimsuit that matches the style of that time.
Finally, take it a step further by having the bikini customised for your big day – whether it's embroidered with your new title of Mrs or your new initials.
Original images and their credits available on Pinterest