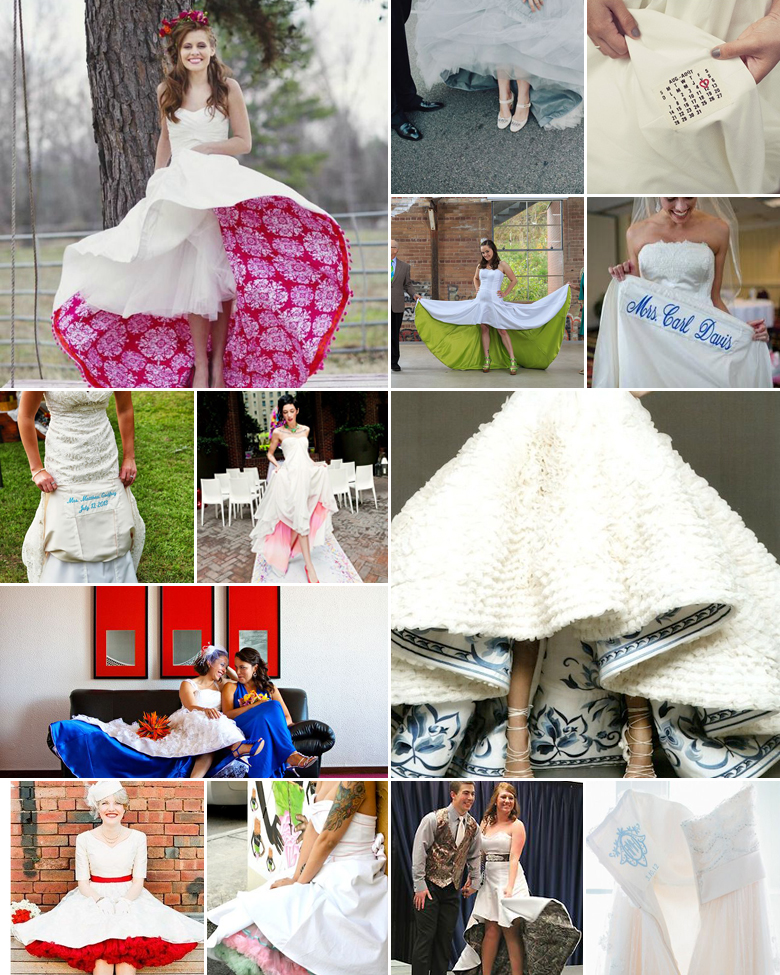 There are so many elements to the wedding dress – the bodice, the straps, the skirt – but the one aspect we often overlook is the underside, or rather the lining or petticoat. Since it's not exactly the part of the dress your guests will see, the inside of the skirt presents the ideal opportunity to add a little secret something to your wedding gown:
Attach a little note or photo for your new hubby's eyes only – he'll then find it when he goes hunting for the garter.
Ask your bridesmaids and close family members to write their well wishes on small pieces of fabric and sew that onto your dress lining.
Have your wedding date embroidered onto your dress so that you'll never forget this special day.
Perhaps you have a small family heirloom or trinket left to you by a parent who can't be with you on the wedding day.
Consider a colourful lining that only really shows when your dress catches in the wind or you lift it to dance.
Have your wedding vows printed on ribbon and attach it to the underside of your dress.
You're going to be a Mrs! Make it official by writing it on the lining of your dress.
Opt for a frilly or colourful petticoat that matches the colours and textures of your wedding theme.
Original images and their credits available on Pinterest