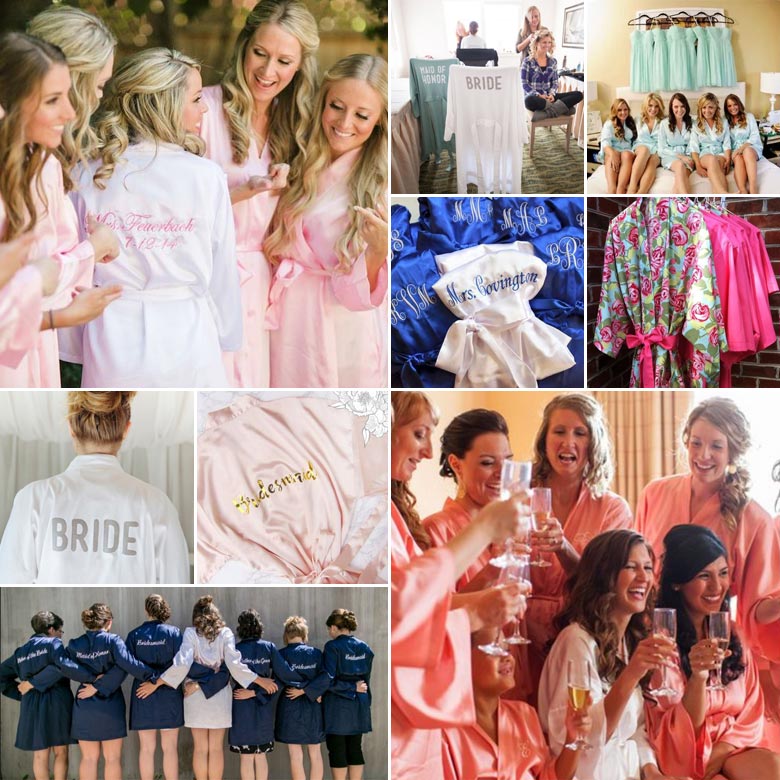 Have you given any thought to what you'll be wearing when you're getting ready for your big day? For many brides, it's all about the wedding gown, but if you take a moment to think about it – there will be an endless number of pictures featuring your bridal preparation, and you need to look you best!
The first rule of prep outfits is that it must be front-tying – whether with buttons or a sash. This in fact makes a bridal robe the perfect solution to your preparation woes! Available in a wide variety of colours and patterns, there's definitely a robe out there to suit the colour scheme of your wedding, not to mention your complexion.
Since they're incredibly versatile reusable, you can spoil your bridesmaids with their very own personalised robe as a thank you gift. Theirs can be the same as yours, but remember that you'll most likely want to stand out – so rather choose something that matches your robe.
You also get various fabrics and textures which you can choose from, so think carefully about whether you prefer something in satin, velvet or toweling. While you can embroider the robes with "bride" and "bridesmaid", always think of longevity – ask yourself: would your bridesmaids wear it again if it's emblazoned with their titles?
Order Your Satin Robe Today
The requested RSS feed cannot be loaded at this time. This XML document is invalid, likely due to invalid characters. XML error: Undeclared entity error at line 22, column 147
Original images and their credits available on Pinterest