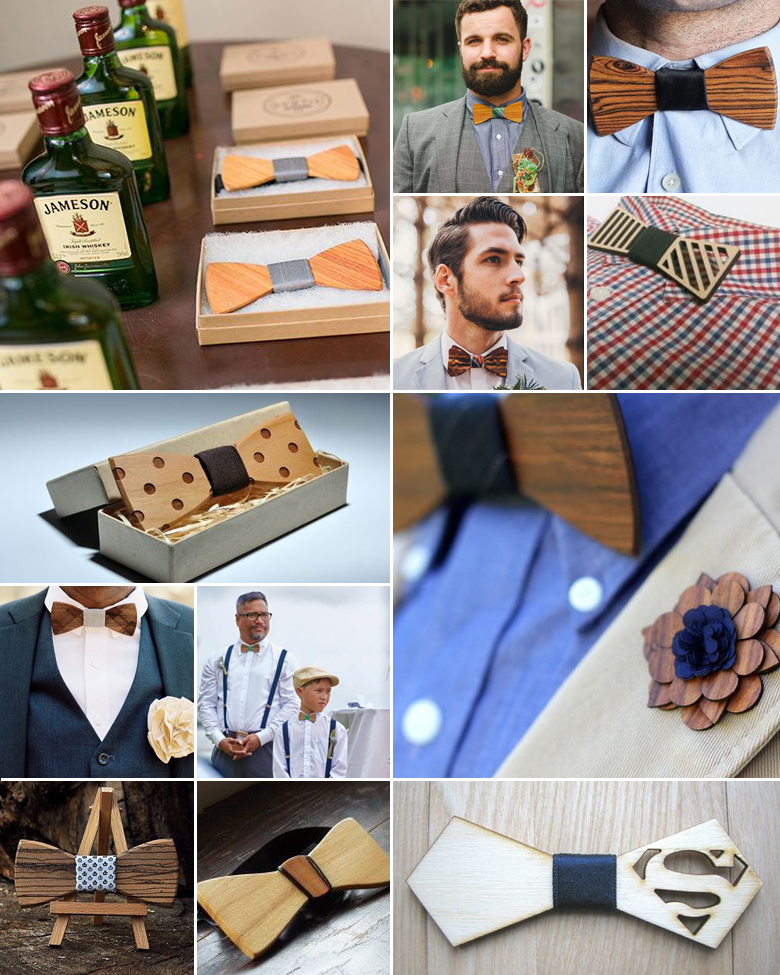 Wood is one of nature's most versatile elements, to the point where it can even be turned into paper! But who would've thought that wood could ever make such a stylish groom accessory like a bow tie?
Wooden bow ties are all the rage at the moment, what with wooden accessories taking such a prime spot in the lime-light over the last couple of seasons. What's more, they make such a striking gift for the groomsmen and can be personalised in so many different ways.
One of the greatest bonuses about a wooden bow tie is that it can be easily engraved. Whether you choose to brand his bow tie with your initials, wedding date or a striking pattern, there's really no going wrong here. We especially adore the idea of laser cut wooden bow-ties where you can see a little bit of shirt colour peeking through the patterned holes in the tie.
In terms of colour, you can either choose to paint it in a colour of your choice or (our personal favourite) keep it natural. The best part about natural wood is that it comes in so many different hues and shades that you're bound to find something that complements his eyes.
Original images and their credits available on Pinterest