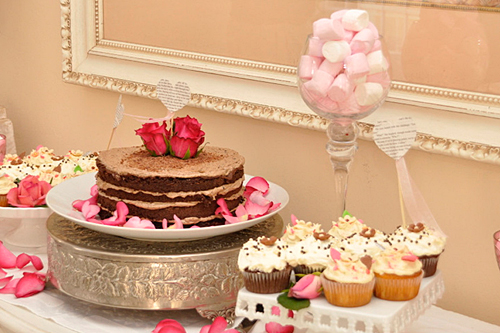 When Isabel from La Bella Photography sent us these kitchen tea images, we immediately fell in love with all the little details. Goes to show what you can do with a limited budget and some creativity…
This is what Isabel had to say: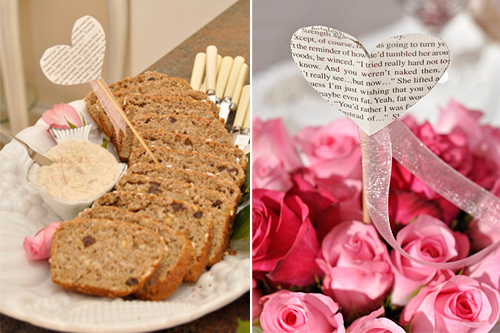 "It's a love story…..
I love setting tables and doing flowers in my spare time, so when one of my mom's friends approached me and asked if I could help her with her daughter's kitchen tea, I was excited at the chance to set a stunning table.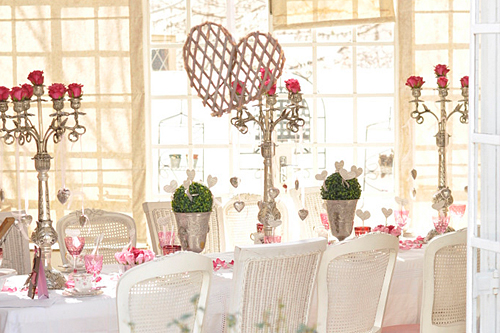 As weddings are a big expense, the bride's mother wanted to do something special, but didn't want to blow her budget through the roof to do it. We looked at the resources we had:  My mom had two stunning candelabra's and the bride's mother had the exact same pair, so that was our starting point. Seeing as it was a kitchen tea and the occasion would be during the day, I thought of using roses instead of candles in the candelabra's.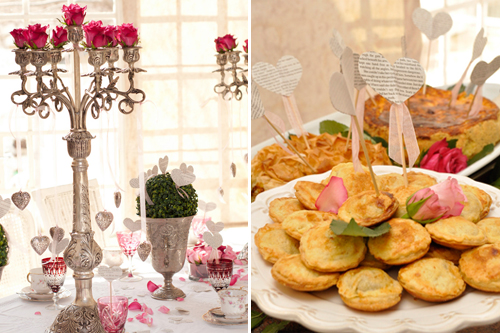 We bought silver hearts at a craft store and hung the hearts from the candelabra's with pink organza ribbon. The bride's mother said that the bride wanted to use printed paper heart confetti for her wedding but that the venue would not allow it. This sparked an idea – I took an old Mill's and Boon novel and started cutting out hearts.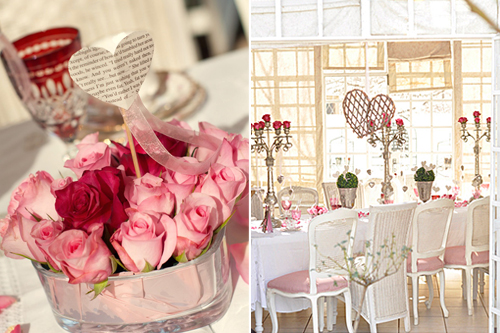 Some of the hearts where used as confetti, and some of the hearts I stuck onto a skewer stick with a little piece of ribbon.  We placed these hearts in every person's glass as well as on the platters.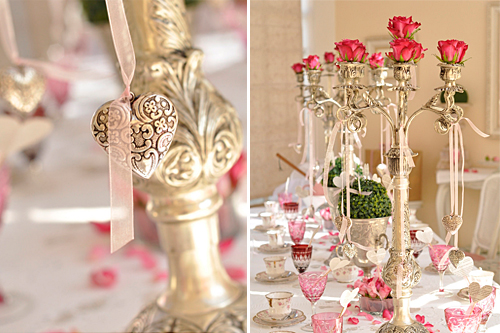 At first the bride's mother wanted to have the kitchen tea at her home, but that would have meant double the amount of work and time as we would have had to move around a lot of furniture, borrow tables and chairs etc.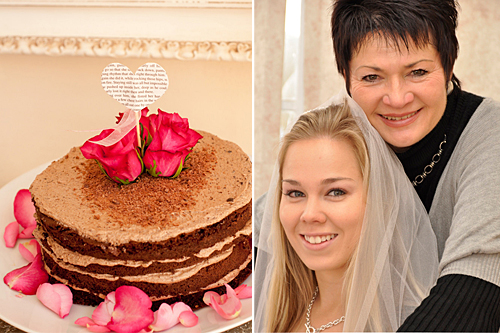 The mother of the bride opted for a local guesthouse, and the kitchen tea was held in the beautifully sundrenched breakfast room of De Rozenhof – a guest house situated in Heidelberg, Gauteng.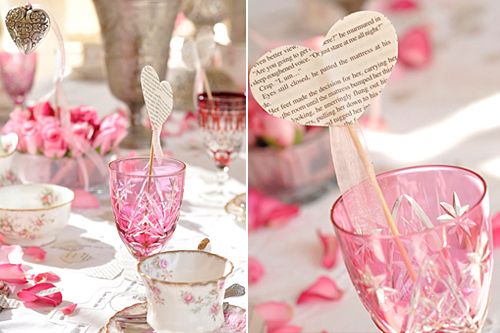 When the owner of the guesthouse, Magda Deysel, saw the colours and the theme, she took out her special coloured pink wine glasses for the occasion.  Everything came together perfectly, and a wonderful time was had by all."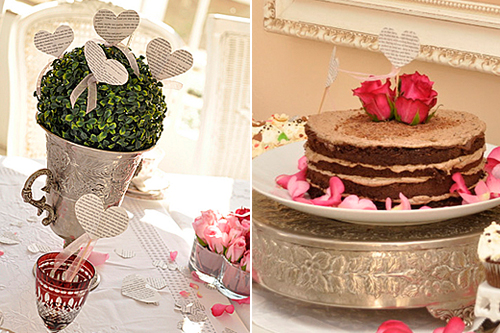 Photography: La Bella Photography – Isabel Pieterse
Bride: Chantel McClintock
Bride's Mother: Barbara McClintock
Venue: De Rozenhof Guesthouse, Magda Deysel