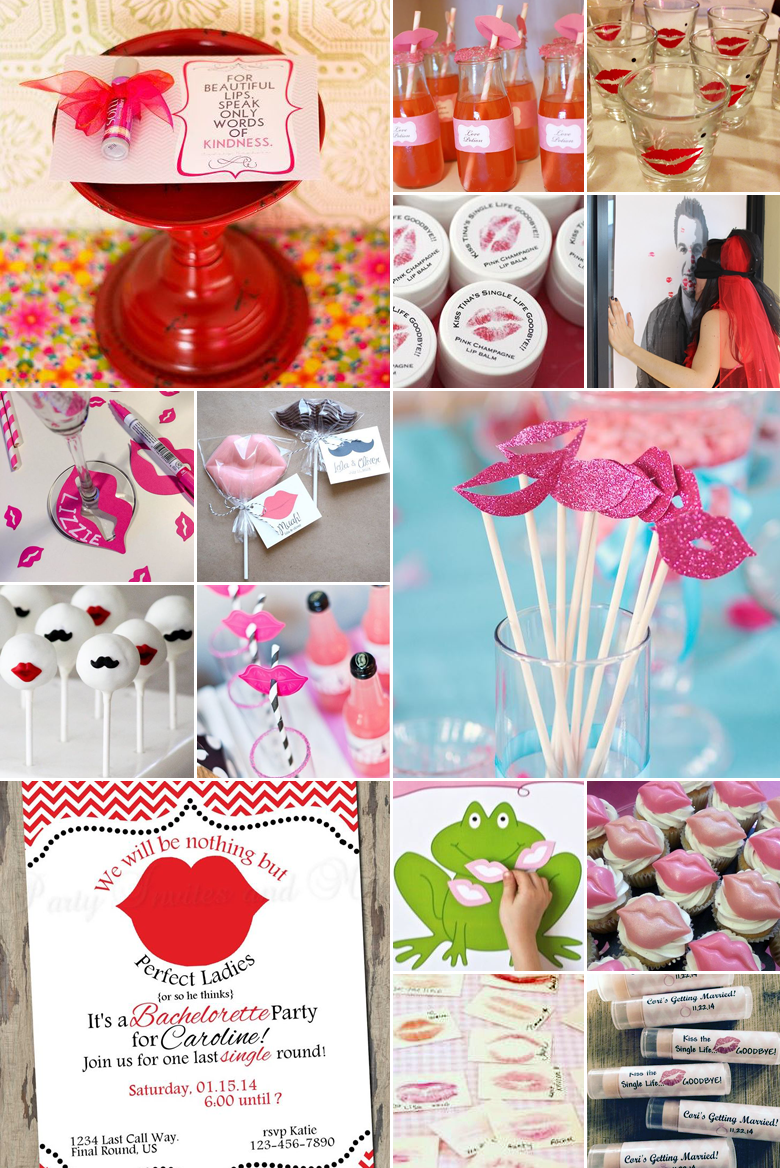 What's a bachelorette party without a good ol' over the top girly theme? For this particular theme, it's time to bring your finest pout for a night the bride-to-be will never forget.
Cut lippy shapes out of cardboard, make a hole in the middle and slide them over the tips of the drinks straws for a fun twist.
Alternatively attach the shapes to the end of a skewer stick to be used as props for the photos.
Spoil all the attendees with a tube of lipstick or lip ice, and personalise it with a little note or sticker.
Buy lip-shaped silicone moulds and make little chocolates as guest favours. For an extra dash of fun, add pink food colouring to melted white chocolate.
As a memento for the bride-to-be, have a memorable quote printed on a poster or canvas and have all the girlfriends kiss it with bright lips.
Use a lippy-shaped cookie cutter to bake yummy biscuits to line the stomachs before you hit the town.
Put a twist on the popular "pin the tail on the donkey" game by pinning a cut-out of the bride's lips to a picture of the groom.
Original images and their credits available on Pinterest