Onesie for Me, Onesie for You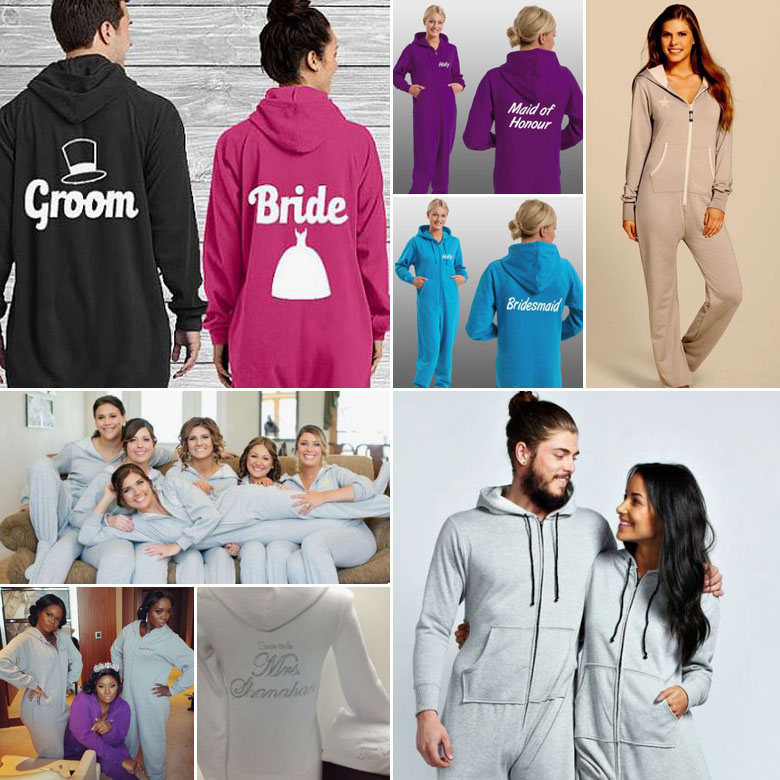 It's comfy, it's warm and it's probably one of your favourite garments that you own! We're talking about the cute and classic onesie, of course. Over the last few seasons we've all learned one very important lesson: Onesies aren't just for babies! In fact, they're also made for the wedding day.
By that we're not implying that you should walk down the aisle in your onesie, no matter how tempting that might sound. Let's take a few steps back to the bridal prep – a time when every bride still wants to look her best. If you're the type of cute and adorable person who can pull off a onesie, why not wear one on the morning when having your hair and make-up done?
Onesies also make excellent gifts for the bridesmaids and guests of honour. For instance, you can have onesies made and embroidered with the words "bridesmaid", "maid of honour" and "mother of the bride" on the back. It's not only cute and adorable, it's something your special girls will treasure and get plenty of wear out of in the cold winter months.
Finally, don't forget about the flower girl! After all, can you imagine anything cuter than a little princess running around in a pink onesie? We think not.
Original  images and their credits available on Pinterest