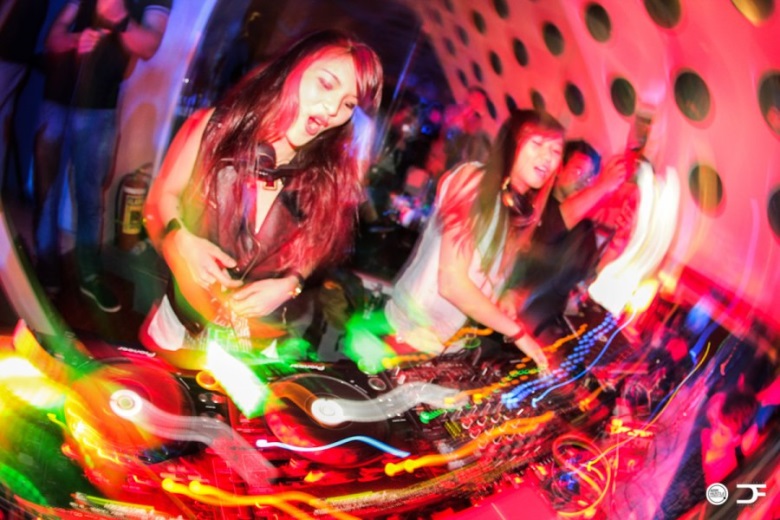 If the very idea of your future spouse's bachelor party sends you reeling, you are not alone. The film industry does not help in promoting the idea of committing unspeakable crimes in Vegas with its various dark-humoured comedies. However, brides-to-be may be concerned about this party for other reasons, including their own insecurities, the fiancé's possible history of infidelity or the misconduct of an ex, who left them scarred. Still, you have decided to marry this wonderful man, warts and all, and a bachelor party is par for the course of the pre-wedding celebrations. The following suggestions may help you to deal with it in practical and realistic ways:
Double up – suggest that you have a joint bachelor / bachelorette party, if you think that he may be comfortable with the idea. To win him and his friends over to the idea, make sure that you do not try to take over completely, replacing wilder options with more conservative ones. Rather, try and be adventurous and even a little naughty. Another good angle of attack is to remind him that you will be bringing single bridesmaids with, which his friends are sure to appreciate. If he had a night of booze cruises and strip clubs planned, try to go along with this, simply including some male strippers and girly drinks to make it more lady-friendly.
Rally support – ask your brother, the best man or a good friend of your fiancé to keep a watchful eye on your man during his bachelor party. Although you should emphasise that you do not want the party to be a morbid occasion, this person should merely watch that your fiancé does not become dangerously drunk, drive while under the influence or otherwise put himself or your relationship in jeopardy.
Let him have his fill – try to encourage boys' nights, rugby braais and after-work drinks while you are engaged so that he does not feel that getting engaged (or married, for that matter) means the end of his social life with his friends and colleagues. This will also encourage him not to feel like he needs to make the most out of his last big night as a single guy, but can rest assured that there will be parties and fun after the wedding too. He is, then, more likely to relax and just enjoy the night with his mates, rather than trying to catch up on every rebellion he still has on his "to do" list.
Stay sweet – it is important (for him, his friends and you) that his mates like you enough to respect your wishes. This is not something you can suddenly turn on; they need to have respected you for some time. This will make them more likely to protect him from doing anything silly that may jeopardise your wedding or relationship. On the other hand, if they feel that you are bad for him, they may even egg him on to 'enjoy' himself one last time before marrying the dragon.
Talk it out – communication is usually the secret to any successful marriage. When discussing your pre-wedding parties, be clear with one another about what you are happy with and what you do not feel comfortable with. Be specific (e.g. "I don't mind you going to a strip club, but do not want you getting a lap dance"). This may require some flexibility and understanding on the parts of both of you, but will generally give you a degree of peace of mind.
Me time – concentrate on your own bachelorette party and how much fun you are looking forward to having with the girls. By remembering the fact that you are also eagerly anticipating a night out with your girlfriends, you may feel a little more understanding about his adventures.
Really, your warning bells should only be sounding if your future-husband is determined to have his wild bachelor party, irrespective of your feelings toward it. When you are married, you will need to be able to have fun together and to trust one another when you are apart. If you cannot manage this, your marriage is sure to suffer some speed wobbles. So, use this engagement period to communicate openly and honestly, starting your marriage off on a solid basis.
Photo Credit: www.interaksyon.com