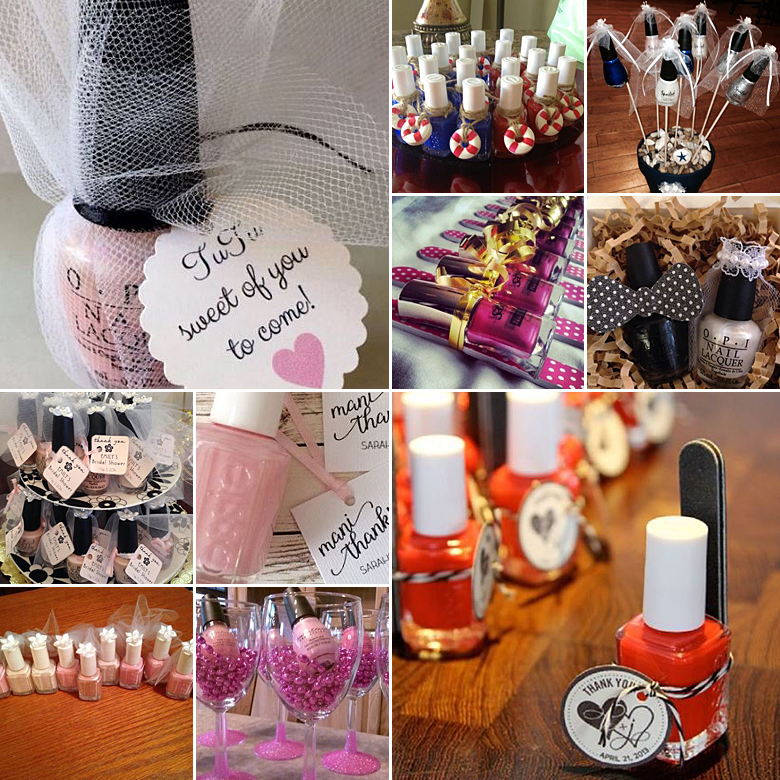 This one's for all the bridesmaids out there, who are busy-busy planning the perfect bridal shower for the bride-to-be! While favours aren't necessarily mandatory, you might want to send home the guests with a something special – and it's always best to give them something useful and practical (no more dust collectors!)
Nail polish is something that most women share a love for, and it certainly ticks all the girly criteria boxes for the bridal shower. What's more, you can select the colours to match the personalities of your guests – for instance, pink for the girly-girl and emerald for the tomboy.
We also love the idea of mini nail kits, complete with nail polish remover, file and buffer. If it's erring on the expensive side, why not turn the idea on its head? Instead, ask all guests to bring along a bottle of nail polish and then assemble a nail kit for the bride to be.
Nowadays many nail salons also offer a mobile service, so if you're strapped for entertainment ideas, why not bring in the experts? Guests will love having their nails done at the bridal shower, and it will give everyone some time to bond and get pampered.
Original images and their credits available on Pinterest