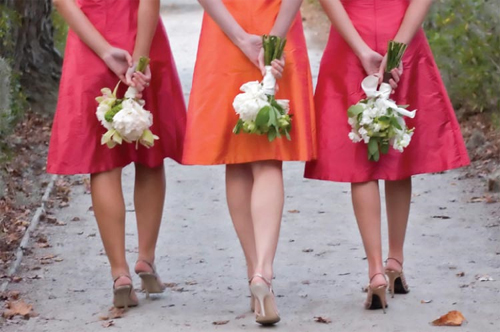 There's no honour quite like being chosen to be a bridesmaid. Besides working closely with the bride on all of the finer details of the wedding, planning the bridal shower falls to you. The secret to throwing a memorable bridal shower is in the details, so take note of these three timeless tips when making arrangements:
Surprise! The bride knows she is getting married and, in all likelihood, also knows that her bridesmaids will be looking to spoil her before the big day – but that doesn't mean her bridal shower can't be a surprise. Keep the invites, location and theme under wraps until the day of the shower.
Treat the guest list as sacred. If the bride hasn't already given you a list of the guests who will be attending the wedding, liaise with the mother of the bride. The bride will want her nearest and dearest around, so be sure to get this planning aspect right.
Mementos mean everything. Make it a priority to capture the magic of the special day by taking pictures, collecting keepsakes and asking guests to share their memories and words of advice with the bride-to-be in a little notebook.
Become an events planner and be everyone's ideal bridesmaid! The University of Cape Town Events Management short course starts on 19 November 2012. Quote "Celebration blog" as your promotional code and save R500 on the course fee, when you register before 9 November 2012. For more information visit www.GetSmarter.co.za.