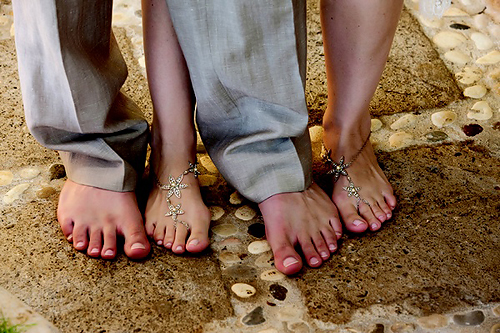 While most brides-to-be are running around malls trying to find the perfect pair of heels, some may simply choose to ditch the shoes and go au naturel. But, being barefoot for your wedding doesn't mean that it has to stop there. There are plenty of embellishments that are beautiful on naked feet, far cheaper than formal wedding shoes and much more comfortable.
Going barefoot is only going to work for some brides and wedding themes. There are certain expectations around what the bride will and should wear, and you will be surprising guests with something quite out of the ordinary when you appear sans shoes. So, make sure that your wedding theme is a relaxed one and that guests can feel at ease. To accomplish this, consider suggesting to your guests that they remove their shoes before hitting the dance floor. In fact, you could even have a note on the invitations telling guests that you plan to wear no shoes and would love for them to do the same. This creates a fun vibe to your big day.
To bejewel your tootsies, consider the following suggestions:
Toe rings
Ankle chains
Nail art on your toes
Barefeet sandals – these are chains that go around your ankle and between your toes like the top of a pair of sandals, but have no sole. They are gorgeous and you can wear them over and over again.
Henna tattoos – such a cute way to decorate your feet without the discomfort of shoes.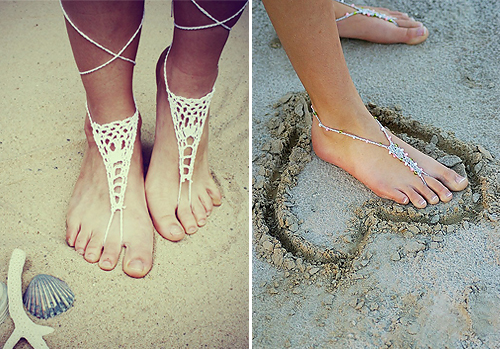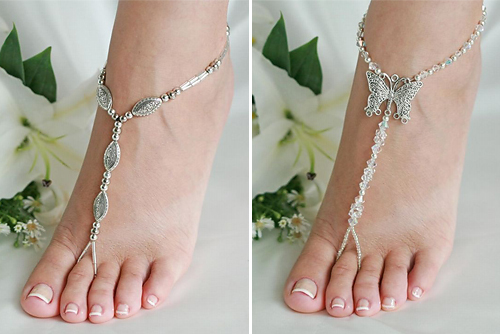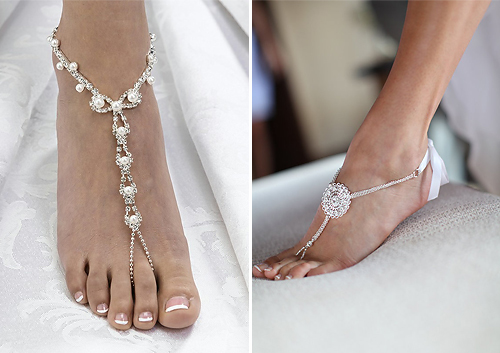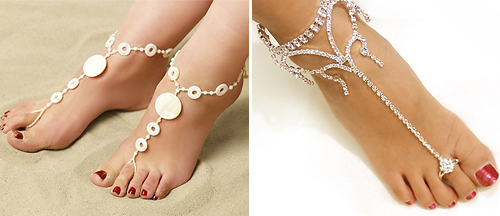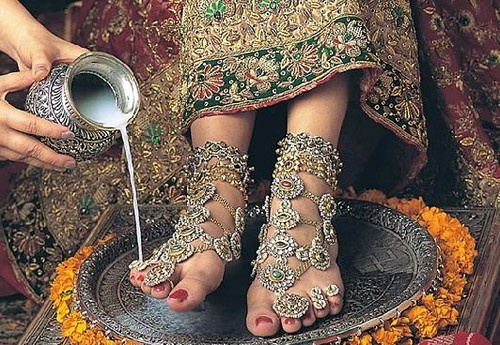 For more ideas on Bejewelled Feet or to check out the original photos displayed above and their credits, make sure to check out our Bejewelled Feet Pinterest Board!