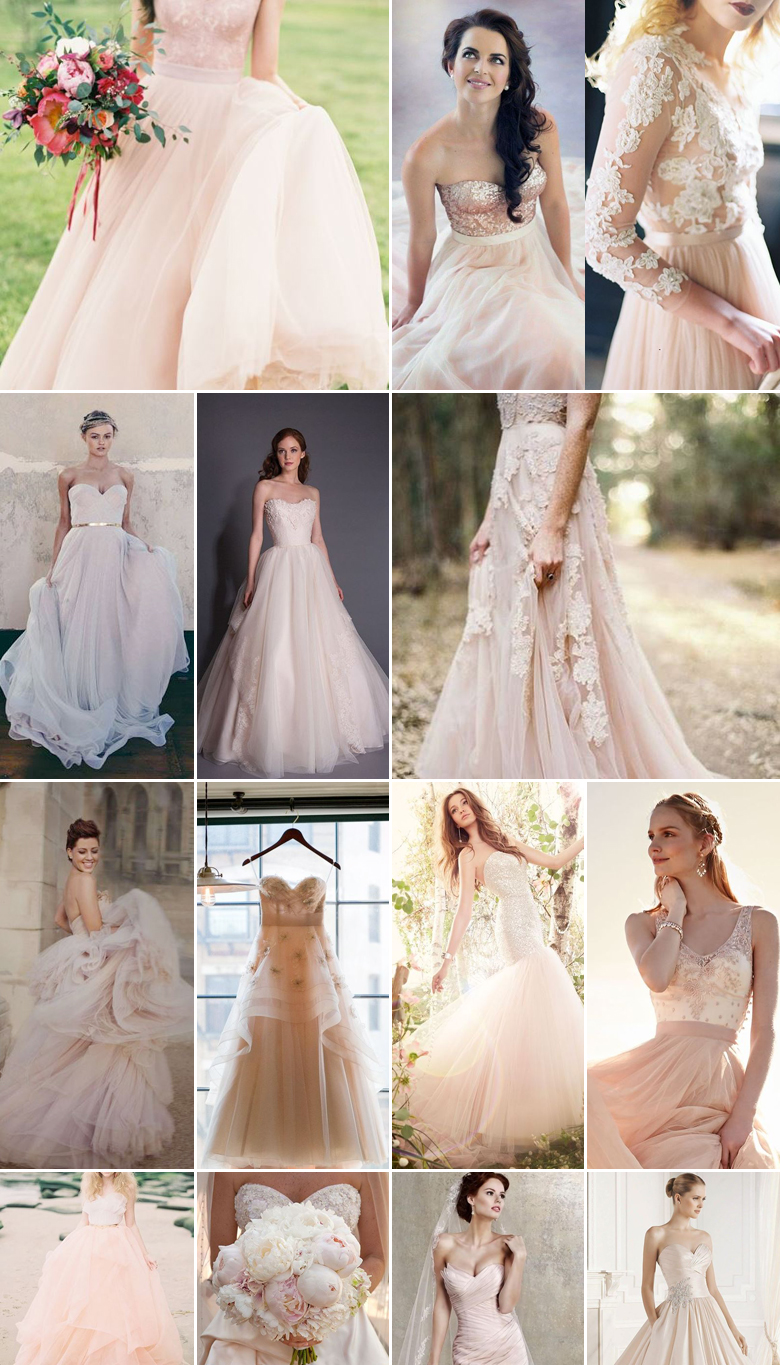 White is and always will be the queen of the wedding world, but lately we've been pretty smitten with soft and feminine blush. This delicate shade of pink is a fabulous alternative if you have pale skin that simply doesn't work with colours like white and ivory.
Over and above your love of the colour, you need to consider the aspects that will somehow influence how the blush dress is perceived on the wedding day. For instance:
The colour of your hair and skin – Blush doesn't match all skin tones and hair colours and in some cases it might clash or cause you to look washed out. Make sure you swathe yourself in the fabric before the designer starts to cut and play.
The colour of the bridesmaid attire – Never assume the colour you have in mind for the entourage's dresses is going to match blush. Get a colour swatch and physically match it up with your wedding gown to check that it's pure magic.
The colour of the lighting – Unlike white that adapts to the colour of the room, blush doesn't always mix well with all colours of light. To ensure you look your best, do some research and test the fabric in the lighting conditions you've got planned for the wedding day.
Bridal Accessory Providers
Looking for custom bridal accessories? Visit our Bridal Accessories section for more info.
Original images and their credits available on Pinterest