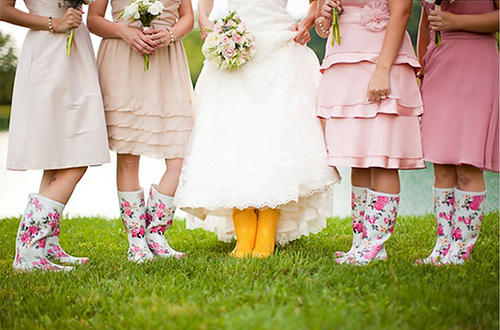 Long, short, furry, leather, wedge, flat or heel – boots are just bootiful in any form. The catwalks of the world invariably boast an array of boots as part of renowned collections. These shoes are trendy, flexible in terms of style, and will keep the bride and her entourage warm and snug on the big day.
The style of boot that you choose depends entirely on the style and theme of your wedding day. Cowboy boots are very popular, as are sleek leather or suede numbers with dainty wedged heels. Modern brides may prefer an ankle boot, but these don't suit everyone's leg shape, so exercise some caution here. Gumboots or wellingtons are also cute, and may be best for an outdoor wedding and a quirky bride.
If you have chosen to wear boots on your wedding day, be sure to include some boot shots in your wedding photos. This is a cute way of remembering your fun shoes choice. Also, include your guests by prepping them ahead of time, so that they can also wear boots to add to your theme. This could be in the form of boot-shaped invitations, or you could simply tell them that they can don their prettiest boots.
If you are expecting quite a few of your guests to arrive in their boots, make this theme fun by hiring a line-dancing instructor and having everyone get down in a boot-scooting square dance. Or, get a professional shoe shiner to treat your friends and family to a traditional polish.
Have a look at our gallery for some boot ideas and how to implement them: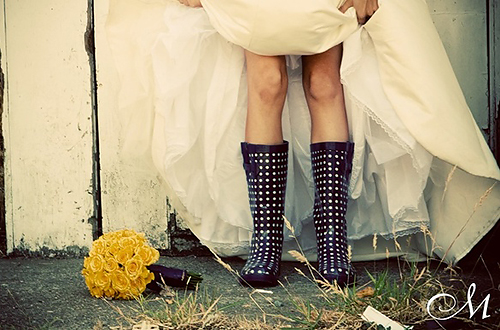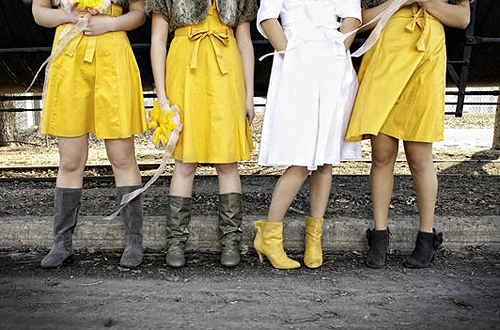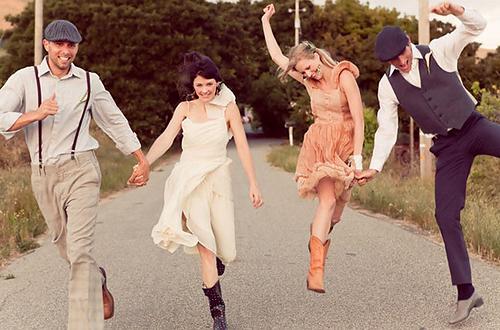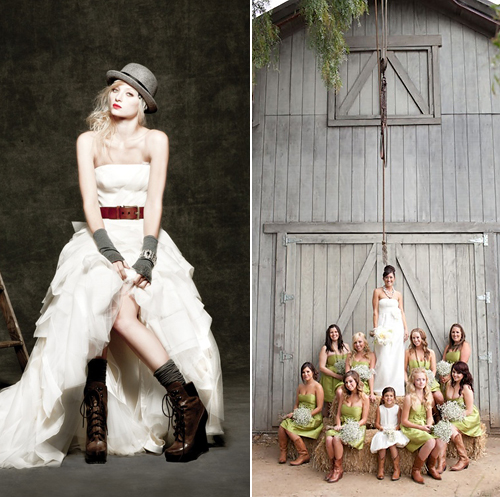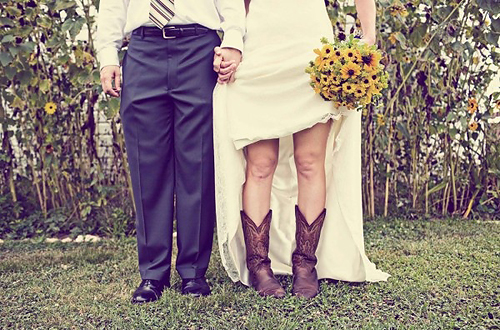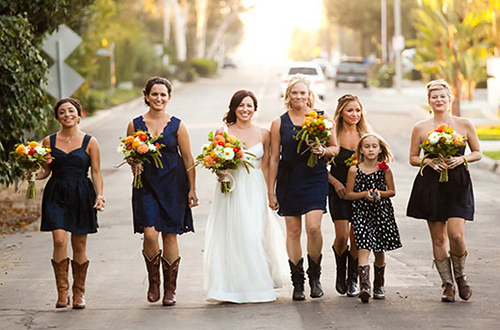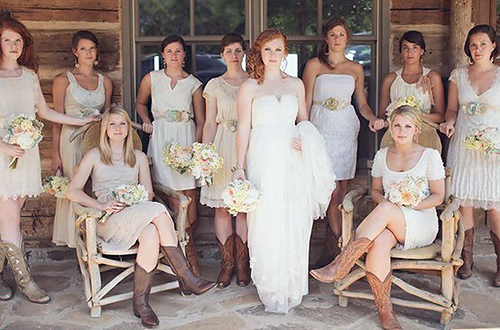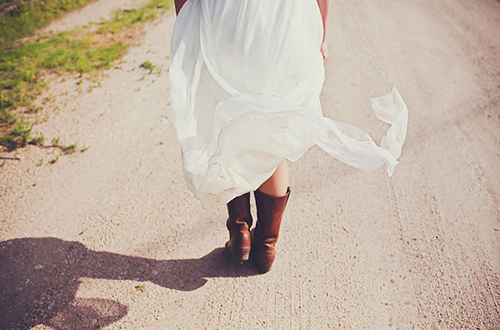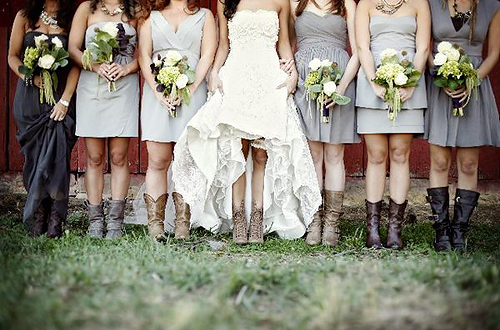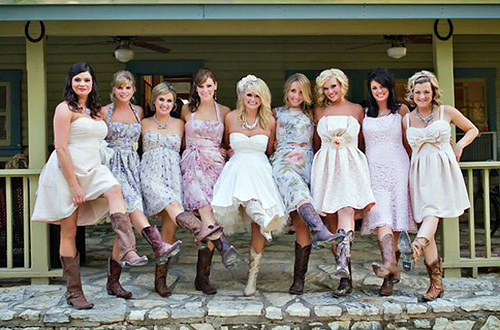 For more ideas on how you can use boots on your wedding day, make sure to check out our Bridal Boots Pinterest Board!