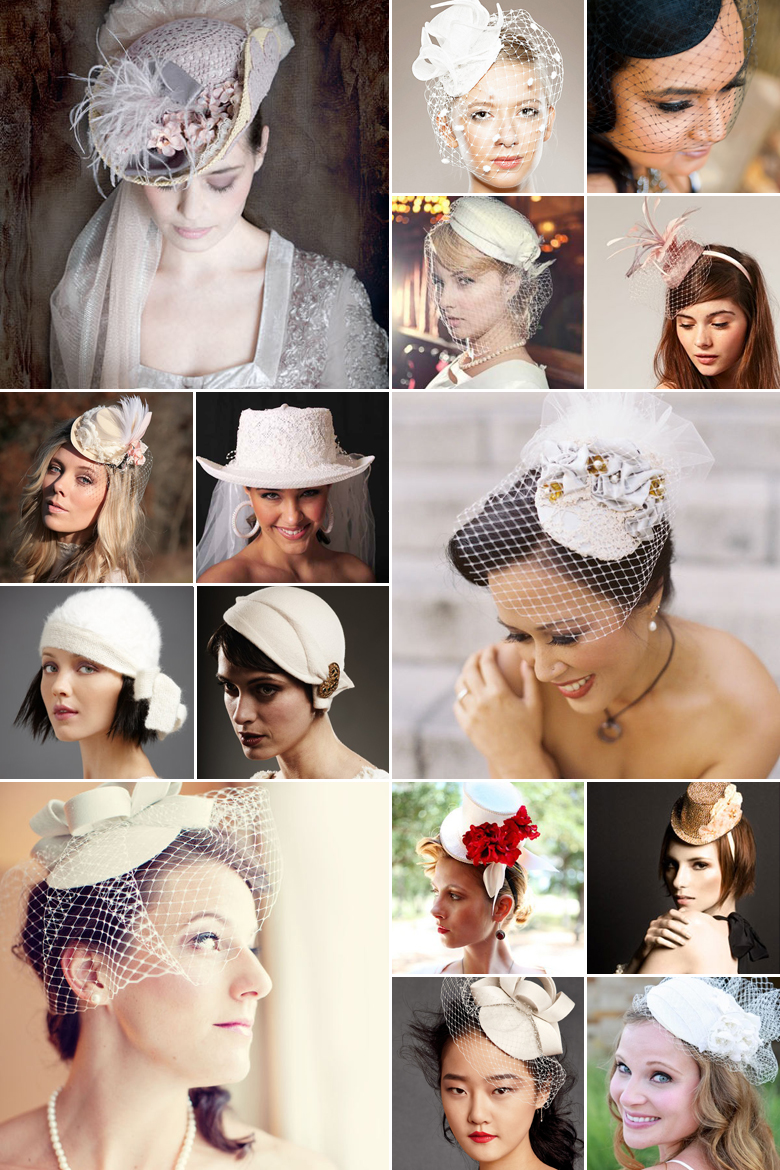 There's something so incredibly glamorous and magnificent about hats – perhaps it's the way it frames the face, or maybe it's the way it completes a formal ensemble? The fact is, hats are synonymous with grace and elegance, making it all the more fitting for a traditional yet contemporary and visually striking affair.
Finding a hat that completes your bridal look however, can be a challenge. So off the top of our heads (mind the pun), let's look at a couple of tips for choosing the right hat:
Consider your bodily proportions – for instance, a short bride should stick to a small dainty hat to avoid looking like a coffee table, while a plus-sized bride should balance her body with a medium-sized headpiece.
The hat should be in proportion with your dress – in other words, don't wear a teeny-weeny hat if you're donning a princess gown.
Even if you're having your hat custom designed and made, it's wise to try on a number of styles and shapes before settling on a final design.
Make sure the hat doesn't create unsightly shadows across your face as this might wreck your wedding pictures.
To measure your head for a hat size, wrap a measuring tape around your head – about 2 cm above the ear – and loosen it by the width of one finger.
Opt for a simple hairstyle like loose locks, a bob or an elegant up-do. All in all, the hat should be the main focus yet you should still look presentable without it.
Because hats tend to be rather dramatic, it can detract attention from your face, so opt for striking make-up that enhances your features.
Original images and their credits available on Pinterest