Bridesmaids in White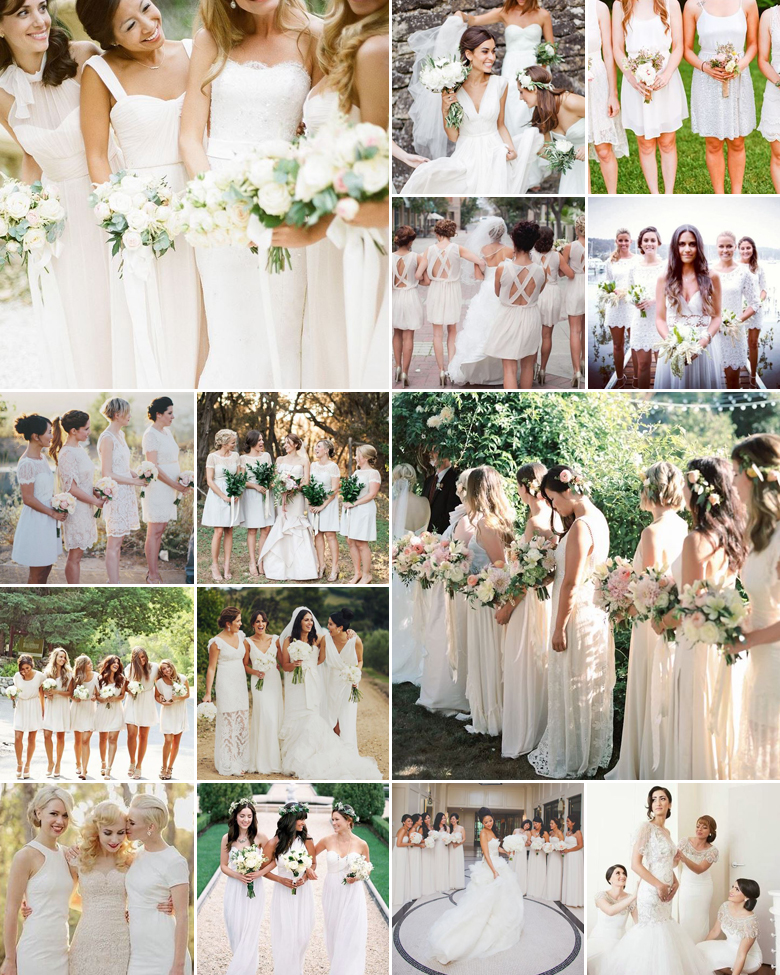 White bridesmaid dresses sound like something out of a bride's nightmare. After all – isn't it a golden rule that no one but the bride is allowed to don crisp white on this special day? Well, as we've come to learn over the last couple of seasons – rules (no matter how traditional) are made to be broken.
Draping bridesmaids in white is a fresh and ethereal new trend that started with Kate Middleton's wedding – who can forget Pippa's stunningly simple white gown? But let's start by addressing the major concern: Will I stand out as the bride when my entire entourage is also wearing white?
The answer is simply: Of course you will! The colour of your dress isn't the only way to make your outfit memorable. We generally get so caught up on the colour of the dresses, that this trend really gives you the opportunity to focus on the style and choose something a little more interesting for your bridesmaids.
The real trick is to ensure that the style of your bridesmaids' dresses contrast the style of your wedding gown. For instance, choose a more casual fabric, like chiffon or cotton for the bridesmaid dresses to off-set the more formal wedding gown. Secondly, a different neckline is also an excellent way to ensure that you stand out even when the photographer is doing headshots.
At the end of the day, surrounding yourself with a group of white clad maidens who complement your look will actually draw more attention in your direction.
Original images and their credits available on Pinterest