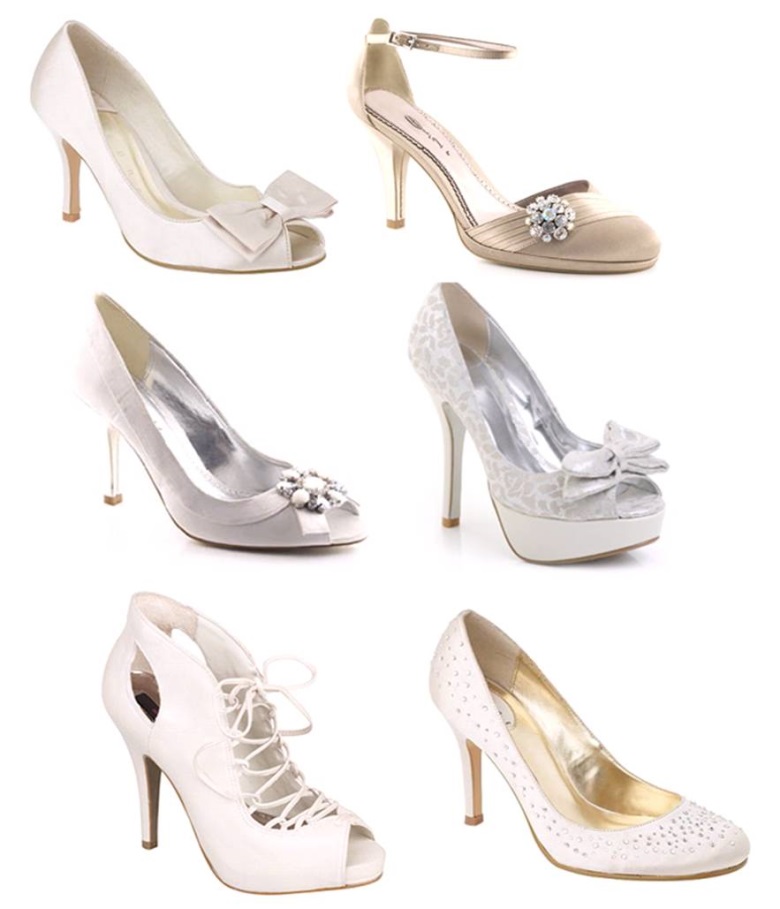 Although your wedding day will be fun, beautiful and romantic, it is important for the couple (and especially the bride) to remember that they will be on their feet for most of the day. After walking down the aisle, saying the "I do's", standing around for wedding photographs, walking amongst guests and dancing, even the most hardy of feet are sure to feel the strain. The shoes you choose for your wedding are, therefore, of utmost importance. Although this article will be directed to the bride, similar principles apply to the groom.
When shopping for your wedding shoes, go towards the end of the day, preferably during warmer weather. At this time, your feet will have swelled slightly, and will give an indication of the size they will be after hours of dancing and walking about. Try them on with whatever you will be wearing on the wedding day (e.g. pantihose, tights or bare feet).
The heel of your shoe should be relatively small, unless you are absolutely comfortable in high heels. More petite brides may consider a platform heel, which will give added height without forcing her to walk on her tip-toes. If possible, the bride should opt for flatter shoes. Today, there are lots of gorgeous flat styles available. The more classical option is a satin ballet shoe, which is both elegant and comfortable. Remember that your dress will be cut to a specific length according to your wedding shoes, so you will likely not be able to change the shoes once the dress has been completed.
The style of the shoes should match the dress. That is, if your wedding dress is very classic and old-fashioned, it would not be wise to wear ultra-modern shoes. However, by choosing a fun colour or design for your shoe, you could make these into a feature. Some brides have opted for shoes to match their bridesmaids, while the rest of their attire is white (e.g. a white gown with red, green or black shoes). Of course, no bride should endure her day with shoes that are out of her character for the sake of wedding norms. So, if you have never donned a pair of kitten heels and are known for your casual style, opt for a less formal flat shoe (such as a jewelled gladiator thong, for example) so that your footwear reflects your personality.
Never wait until your wedding day to wear your shoes for the first time. Start wearing them around the house well in advance for increasingly long periods of time, while standing and walking around. If they are slightly tight, wear them with a pair of socks so that you can stretch them a little. Make sure that they are not too slippery on tiled or wooden surfaces and that they do not stick to carpeted areas. If they are slippery, sand their soles slightly or put sole pads onto them so that they have more grip.
If you have decided to have two pairs of shoes – one for the ceremony and photographs and the other for the reception – make sure that they both have the same heel height, so that your dress is not left dragging on the floor or perching above your ankles.
If you will only be wearing these shoes for this day, try to avoid spending too much money on them. They will not make or break the overall success of your day or outfit, since they are usually hidden beneath a floor-length gown. Money saved in this way is better spent on a beautiful pair of heels on your honeymoon!
Photo Credit: wardrobelooks.com