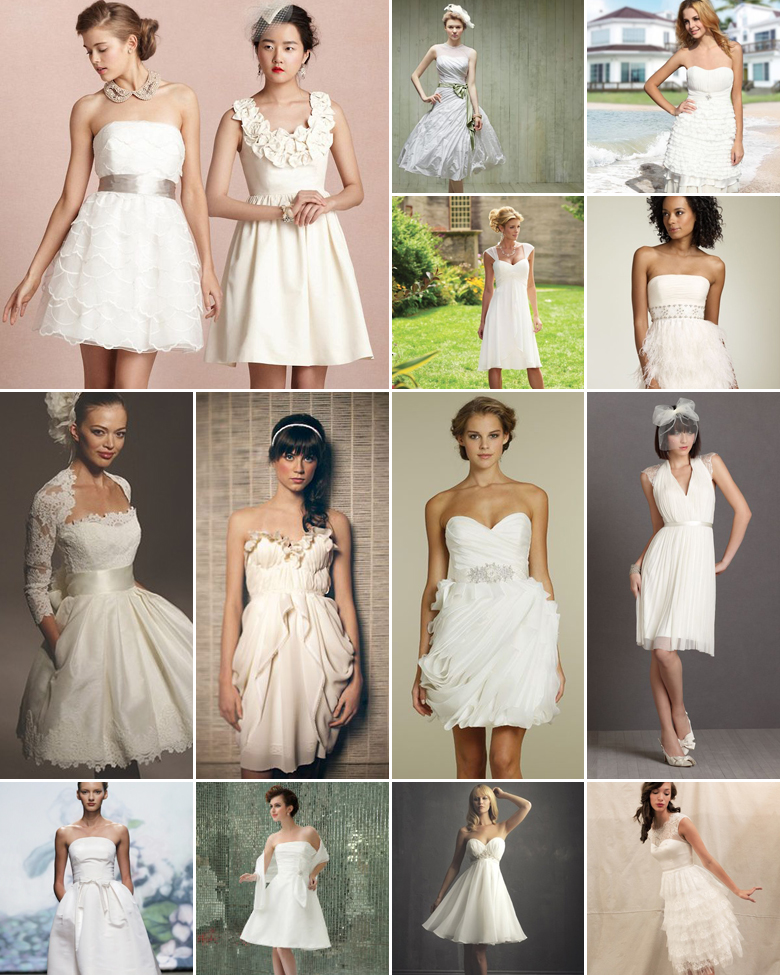 With spring and summer knocking on the door, we're smitten with the idea of short chic wedding dresses. While tradition still restricts many brides' thinking in this regard, short wedding gowns can be every bit as elegant as long ball gowns. Here are a few yays and nays that might just sway your mind about this less is more style:
South Africa is known for its hot summers, so what's more appropriate than a cute fairy dress to keep you looking fresh and radiant all day long?
Cocktail dresses show off stunning shapely legs – why hide them? Make sure you get on the treadmill now already to get those calves into tip top shape.
A cocktail dress doesn't necessarily have to be fun and quirky – think sexy shapely and fitting party dresses or a simple lace sheath dress that is reminiscent of the 1920s.
A short wedding dress is ideally suited to the dance-crazy bride as it's fitting for both ceremony and reception, saving you the money and effort of having to buy a second dress.
If you're having a dress custom made, bear in mind that it takes less fabric to make a shorter dress than a long gown – less fabric means you save more.
These stunning numbers are perfect for the shoe girl in you, especially if you don't want to hide your lovely heels under the layers of bridal fabric.
Don't get put off by the word "short". The length can vary from thigh-length to below the knee – a mere centimeter or two can make a massive difference to the style of the dress.
A short flirty gown is simply perfect and practical for a beach, forest and just about any outdoor wedding.
Original images and their credits available on Pinterest