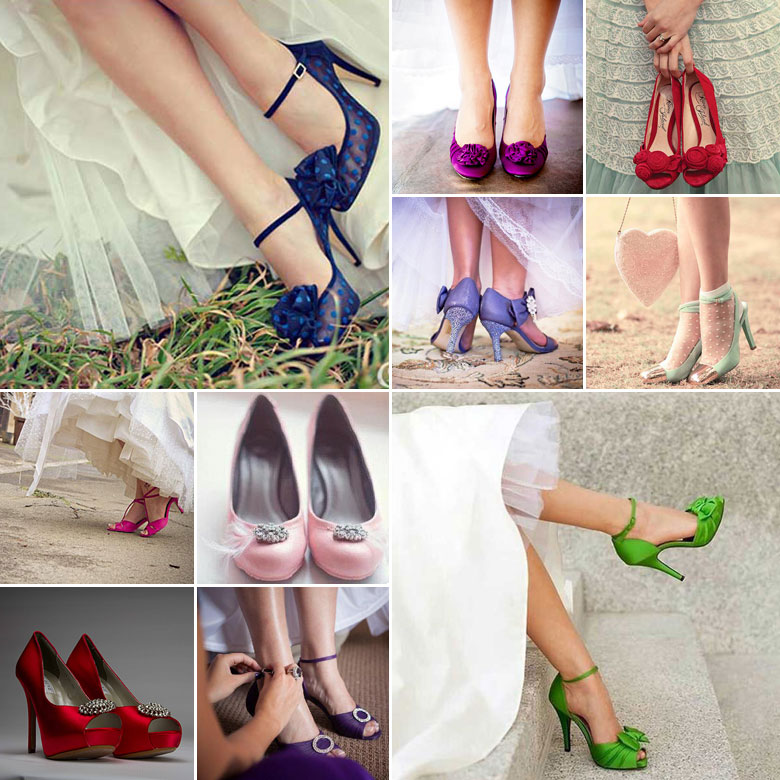 The days of the plain white wedding shoe is over! Say "Hello" to fabulous high-heels and sparkly pumps. It's been quite a trend for brides to wear colourful shoes with their white dresses recently and we can TOTALLY see why!
Just remember to choose a comfortable shoe, since you'll be on your feet a lot on your wedding day. Some brides even trade their heels for comfortable sneakers or ballet pumps at the reception.
Choose a colour shoe that matches your wedding theme. If you choose a choose a colour that is not part of your theme, make sure to consider the various colour elements you will be including in your décor and at your wedding venue to avoid clashing with your surroundings.
If you fancy adding a fun element to your wedding day, consider choosing more than 1 colourful shoe to wear at your wedding – a bright colour for your ceremony where your guests get to catch a glimpse of your shoes as you walk down the aisle and then again, perhaps, for your first dance! This is a fun way to get your guests smiling and add some extra memories of your day!