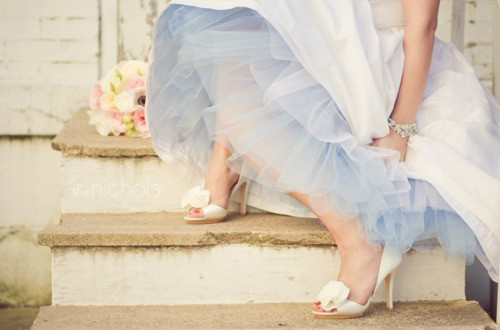 Add cute fun, flair and fantasy to your wedding gown by making your netted petticoat a different colour to your dress. This gives you and your dress a delightful something extra, making it extra pretty and extra memorable (to you as well as your guests).
Choosing the colour for your petticoat will depend very much on your theme colour(s) as well as on the colour of your gown. Even the subtle difference between a white and off-white dress may have implications on your colour choice. The extent to which your petticoat shows depends on the length of the dress over it. If you want to make a statement, have quite a bit of the colourful petticoat sticking out of the bottom. If you really just want glimpses of colour as you walk, keep the dress longer.
This is also a great idea for a bride wanting a cheeky shorter dress instead of a traditional wedding gown. It adds pizzazz and flair without making the dress too formal.
Showcase your colourful petticoat in a few of your wedding photographs, but be careful not to make it a feature in every single one as this will likely detract from the prettiness of the rest of your dress.
Whether or not you, as the bride-to-be, choose to have a colourful petticoat, it is also a fab idea for the bridesmaids and / or flower girls. Their dresses can stay fairly plain and simple if set off by a colourful petti.
Have a look at our gallery for some ideas on how to incorporate a colourful petticoat in your wedding attire: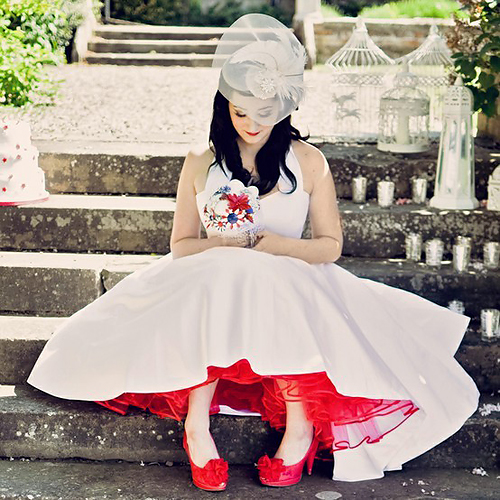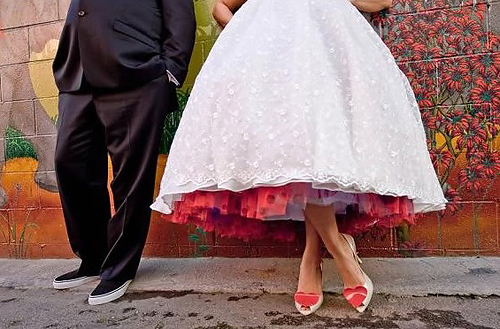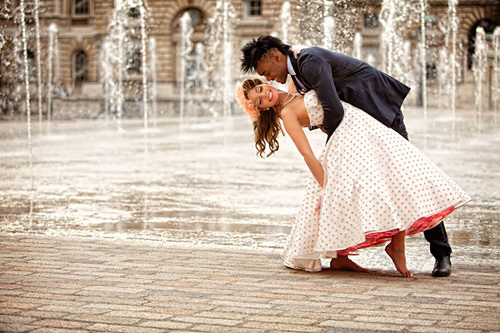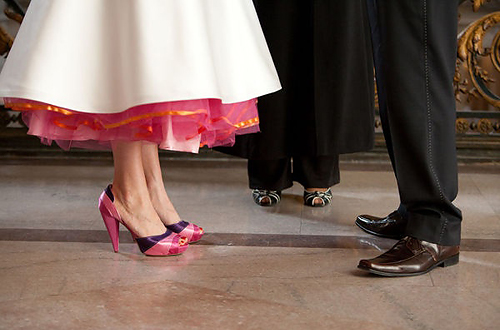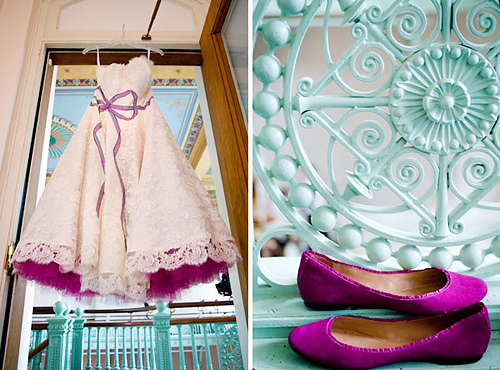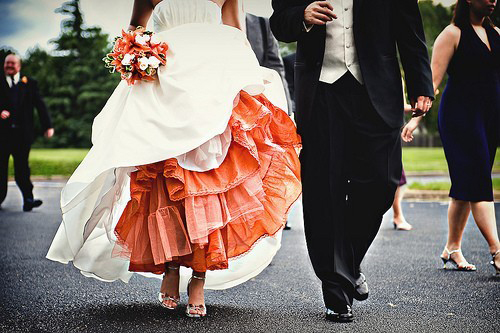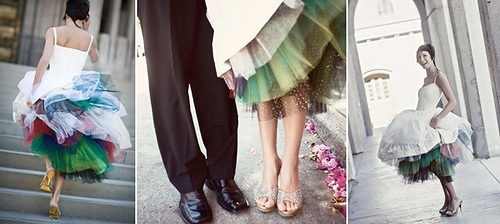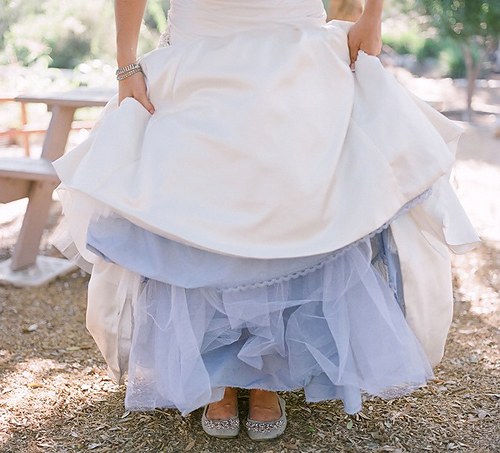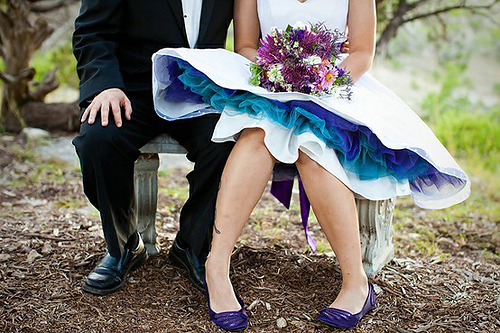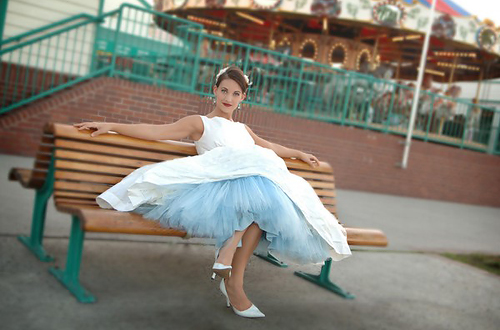 For the original photos from above as well as the credits AND more colour petticoat ideas, make sure to check out our Colourful Petticoats Pinterest board!