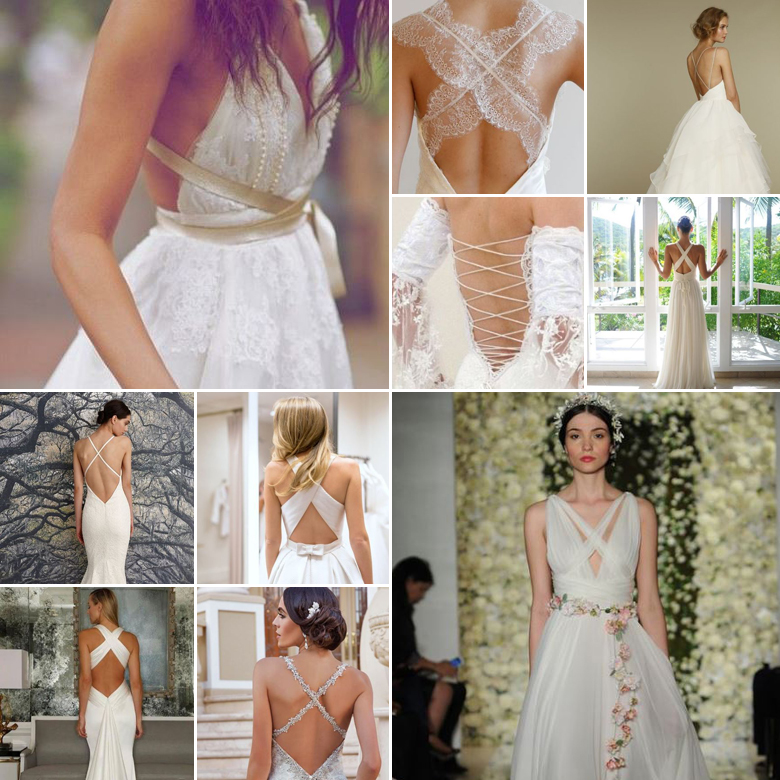 The front of the dress is generally the object of most brides' focus and attention – but if you think about how often your guests will see your back, you'll understand why it's so important to put extra thought into the design thereof.
Lately we've been obsessed with simple and delicate dress designs, and the criss-cross back fits squarely in this category. While it shows off your beautifully toned back, it does so without leaving you feeling vulnerable and over exposed on your wedding day – in fact, it's the perfect middle ground between classy and sexy.
There are many different takes on this stunning dress style – for starters, consider the width of the straps. Wide fabric criss-crosses are more classic, and extremely feminine – and they also provide good support for the more voluptuous bride. If you're planning a more vintage affair, opt for lace straps instead, or even chiffon.
Shoestring straps on the other hand are contemporary and we love the simplicity thereof. This style of dress is ideally suited for either a clean-cut and modern wedding celebration, or a light beach affair. We also adore thin diamanté straps, which add just the right amount of bling to your overall bridal ensemble.
Original images and their credits available on Pinterest