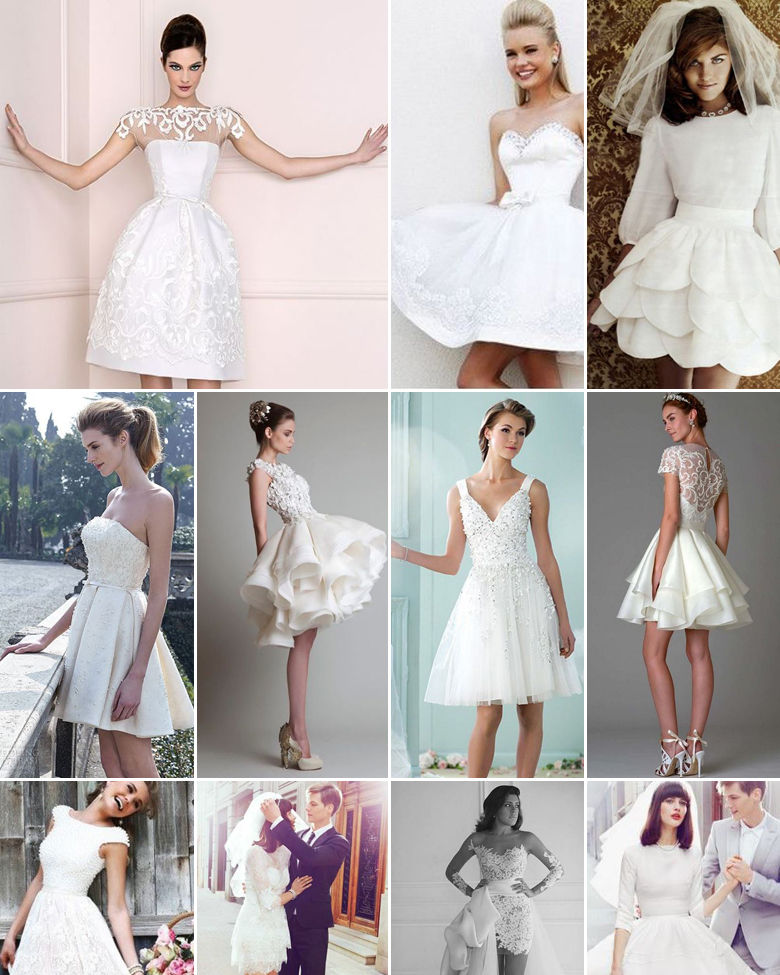 It's spring and almost summer, which means it's time to welcome back the stylish mini wedding dress! Especially in South Africa where our summers are blisteringly hot and humid, you can't go wrong with a cute little number that gives you the freedom to dance, have fun and celebrate your special day.
First things first – when choosing a mini wedding dress, it's important to pay careful attention to your shape and personality. Ensure that the dress cuts off at the slimmest part of your leg, and (for instance_ don't overdo the ruffles and frills if you're a tiny person.
Mini dresses don't necessarily have to be quirky and cute – in fact, they can be slimming, fitted and oh-so sexy. Just as with any style of wedding dress, it's crucial to choose a dress that complements your individual style, taste and personality – a dress that's very "you".
If you don't want to wear a mini dress for the entire celebration, consider wearing an adaptable dress – in other words a long gown of which the skirt can be removed for the reception. You also don't have to go short-short! A tea-length dress or a calf-length gown can be just as effective and oh-so stylish.
Original images and their credits available on Pinterest