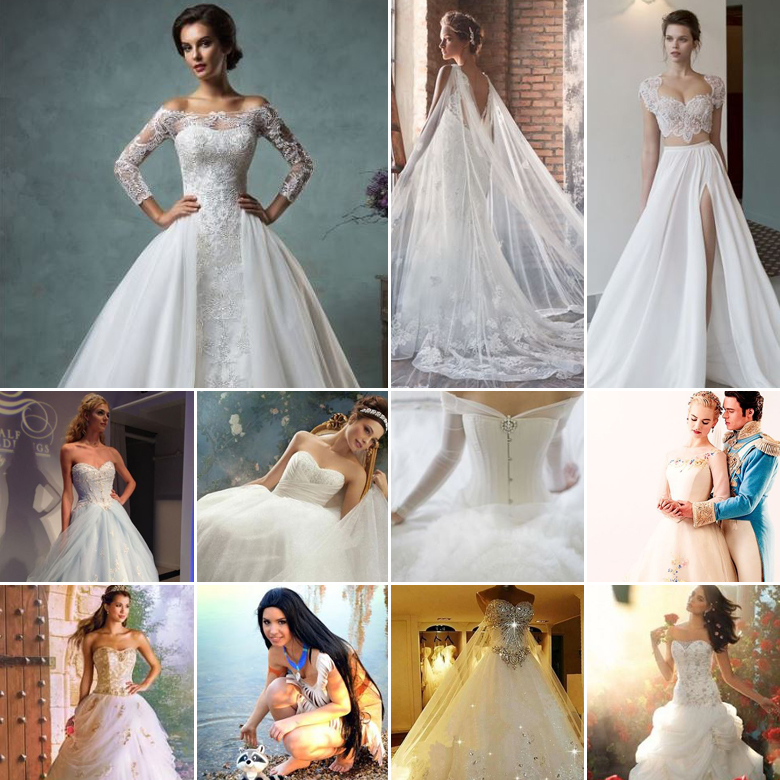 Let's be honest – we all wanted to be Disney princesses when we were growing up. But secretly, that dream never dies. Your wedding day is the perfect opportunity to make this dream a stunning reality – and how great would it be if you could don the dress of your favourite princess on the big day?
While Disney dresses aren't necessarily readily available for order, most wedding dress designers will be able to recreate your fairy dress. Another option is to simply add touches of your favourite ensembles to your own bridal look. For instance, a tiara might just be enough to pull of the princess look, or a pair of Cinderella shoes could give you all the flair you need.
When deciding on your dress, it's important to remember that the princesses are known for having unattainable body shapes. It's therefore impossible to get the exact same look in real life, and you shouldn't go to extremes to try and make it happen.
Lastly, if you're going the Disney route, it's best to give your hubby-to-be a head's up, so that he can dress accordingly. You can also add touches of Disney loveliness to other areas of your wedding day, or theme everything according to your favourite story.
Original images and their credits available on Pinterest