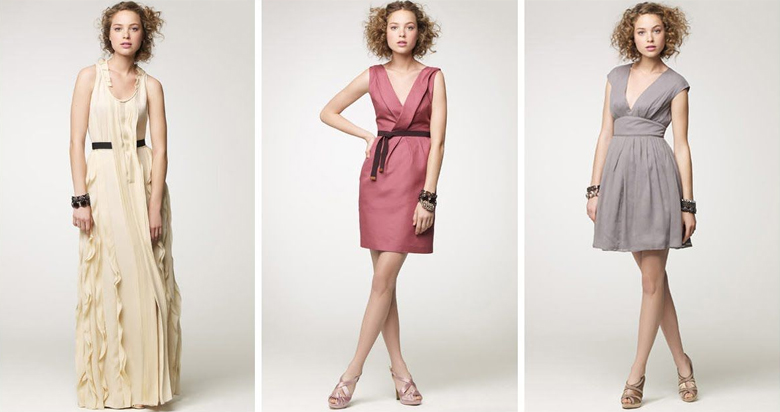 It's all fair and fabulous when you're the bride or groom at a wedding, but there comes a time when have to play the role of guest. And when the invitation says "formal" you're very tempted to pull that beautiful white gown from the closet, but let's rather look at other ideas for what to wear and what not.
Theme Appropriate: Dressing according to the theme does not necessarily mean "fancy dress". But if the wedding theme is 1920s vintage, it's best not to show up in a sequined contemporary number. In many cases the invitation might not state the theme, but pay attention to the design of the invitation itself to get an idea of where the bride's mind is at.
Consider the Time of Day: A formal morning affair will be very different to a formal evening occasion, and the same goes for the outfits. While you c-an easily don your glitzy gown at night, a formal morning wedding implies a more subdued choice of attire – think British royalty at a horse race or gala event.
Ask Around: The question of "just how formal is 'formal'" is one that many guests struggle with, and the best you can do is to ask other guests what they'll be wearing to the wedding. You could also slip the question into your RSVP answer or contact the maid of honour, however do not bug the bride – she's under enough pressure as it is.
Bling is Brilliant: Formal definitely implies jewellery, so bring out your finest diamonds and silver. Jewellery is especially great if you're not exactly sure how formal everyone else will be as you can then wear a simple dress and pop extra jewellery in your handbag to zhoosh up your ensemble if need be.
No Little Black Dress: While it's never failed you before, a little black number might not be appropriate for a wedding as it's seen as a symbol of mourning. The only time a little black dress is appropriate is if both the wedding and reception take place in the evening.
You can't go wrong with: A slim fitting jewel tone dress. From deep purple and striking coral, to brilliant blue and elegant emerald – jewel tones are this season's little black number. A lovely slim fitting knee-length dress like this can easily be dressed up or down with jewellery and a pair of daring heels, which makes it appropriate for anything from formal to cocktail.
We've put some inspiration together on a Pinterest Board for you here.
Image Credit: www.efashionline.net