Faux Fur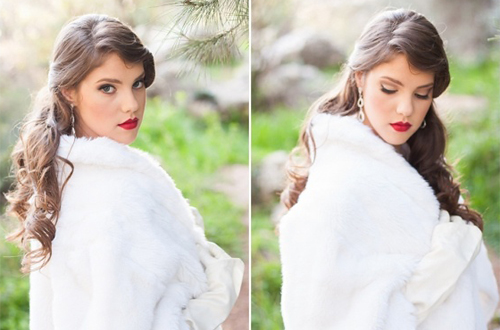 No one supports the faux fur industry more than we do, and we want to stress that all of the ideas that we propose are strictly with the use of fake fur. We, in no way, endorse or support the use of real animal fur.
The reason wild animals look so beautiful is largely because of the stunning fur they don so effortlessly. Fake fur is a stunning addition to almost any style of clothing, adding elegance and a certain je ne sais quoi. We love the idea of adding some faux delight to your wedding, especially as winter approaches and you need a stylish solution to keeping warm.
Fake fur is widely available now, since it has hit the fashion pages with a bang. Wraps, boleros and capelets are all gorgeous ways to keep the breeze off your back and shoulders without taking away from the beauty of your wedding gown. These are also available in a number of colours, and can be given to the bridesmaids as well to carry your theme through and make sure that everyone is warm and comfy.
However, fur goes beyond clothing and extends to your accessories too. Fur-lined boots are a must for brides-to-be that get chilly easily. If you prefer heels, add some fur to these or find a unique pair that uses fake fur in their embellishments. Gloves, hats and bags are also fabulous ways to spruce up your wedding attire, whether you personally adorn yourselves in these or leave it to your bridesmaids and Maid of Honour.
As guest favours, you might give guests a small note explaining that only faux fur was used in your wedding and, perhaps, telling them of a wildlife initiative that they can support. Raising awareness is a valuable gift. Other ideas for guest favours include fake fur hair accessories, muffs, or key rings.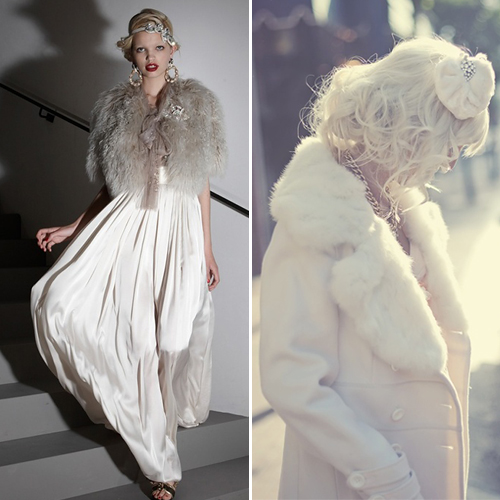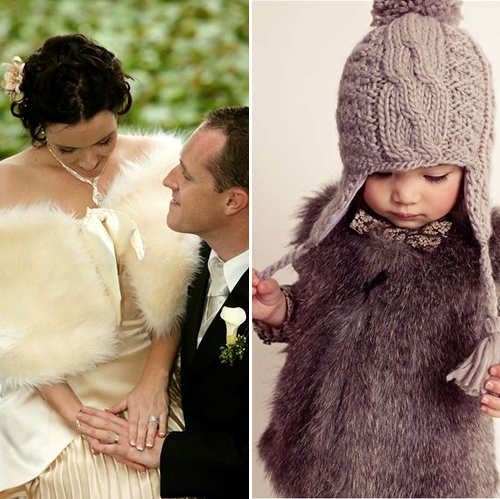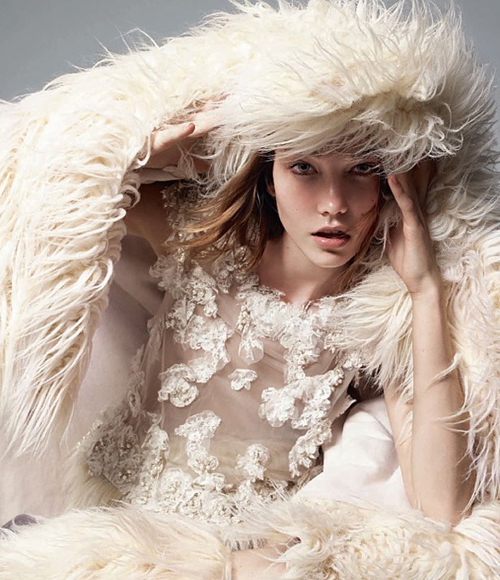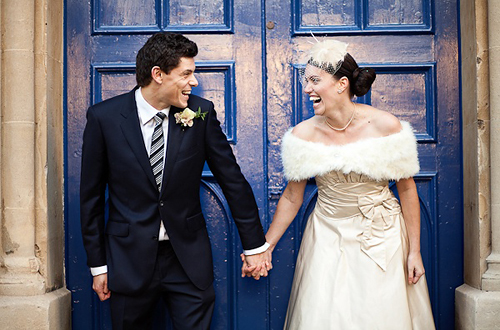 For more Faux Fur wedding ideas, photo credits and original images, make sure to check out our Faux Fur Pinterest board!