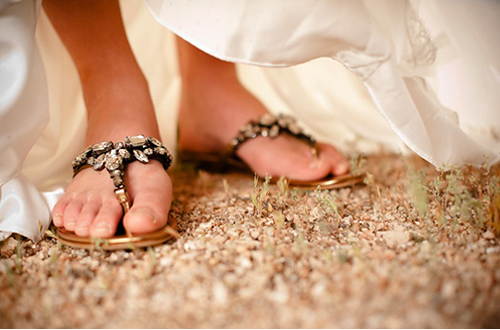 Of all the shoes styles available, flip-flops are probably the least common wedding option. They are casual, very comfy but seldom as pretty as a bride-to-be would like. If you are choosing flip-flops for your wedding shoes, ensure that they are in line with your theme. They work best for daytime weddings that are hosted outdoors and, therefore, encourage a laid-back approach to your décor and attire.
Beach weddings are the ideal setting in which to wear flip-flops. If your wedding is being held on soft sandy shores, consider providing a bucket of rubber flip-flops so that each of your guests can put a pair of these comfy flats on instead of trying to brave the sand in their formal shoes.
Here are some more ideas for couples that want flip-flops to make an appearance on their special day:
Print your invitation wording on rubber flip-flops and send a pair to each person so that they can come to your wedding in their matching shoes.
Add some glam to your flip-flops with beading, sequins or glitter.
Have custom-made "his" and "hers" slops, which are especially sweet for the wedding photographs. This could include printing photos on the shoes, engraving words on the soles so that they leave an impression in the beach sand, and so on.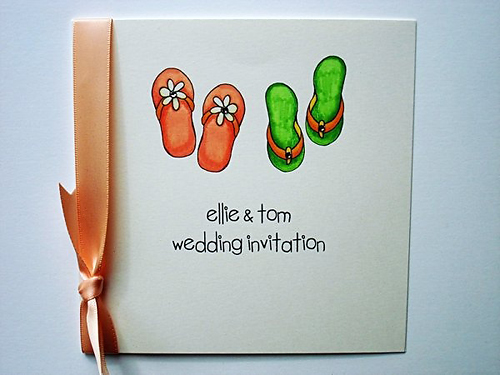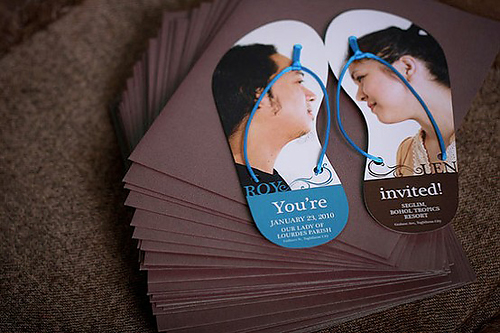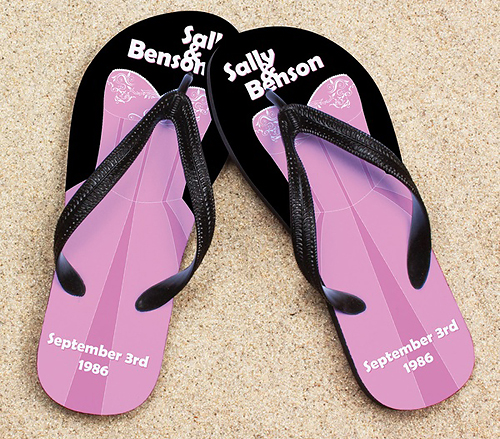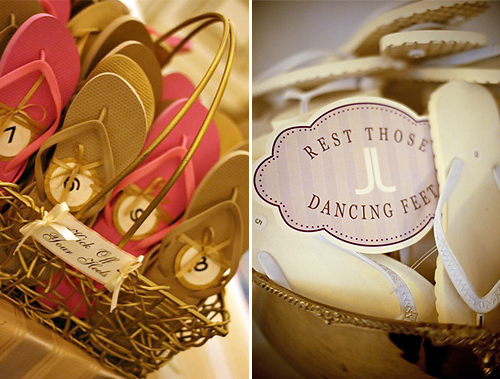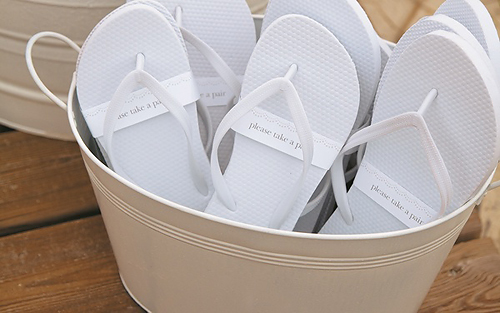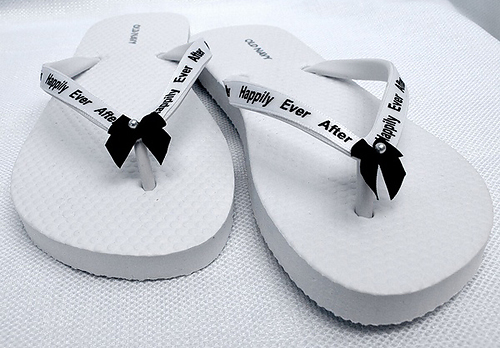 For the original photos from above as well as the credits AND more Flip Flop wedding ideas, make sure to check out our Wedding Flip Flops Pinterest board!