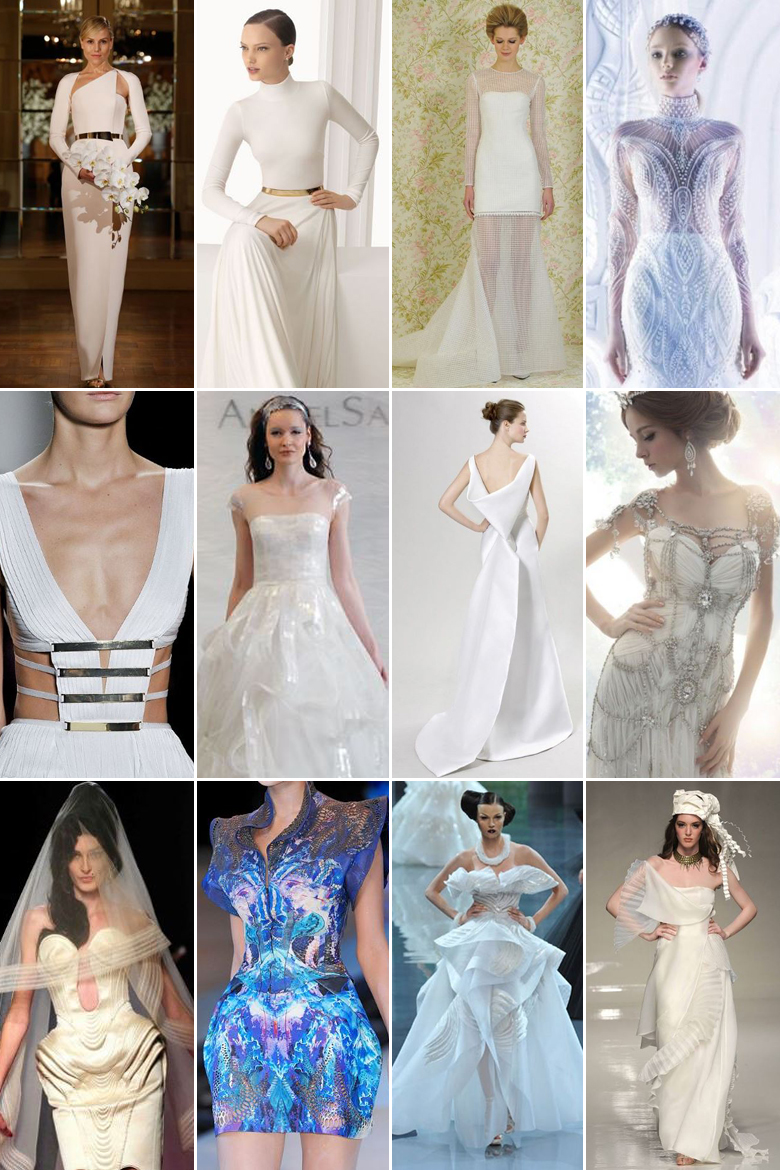 You're a modern bride, and a modern bride needs a modern dress. However, if you're looking to really push the boundaries of contemporary style, a futuristic gown should be right at the top of your shopping list.
The first rule of wearing a futuristic dress is that you can't be afraid to dare – in fact, dare should be your middle name. Think bold cut-outs in interesting places, unusual fabrics and plenty of bling. We also love opulent ruffles and dramatic collars on gowns, as well as unusual combinations of materials.
While you're not likely to find a dress like this on a rail in a bridal shop, there are plenty of wedding dress designers who'll be able to make your wildest dreams a reality.
To really make the most of your gown, you need to also consider your hair, shoes, and make-up. A natural look isn't going to cut it, and you might even find yourself venturing in the direction of metallic shades and runway-inspired make-up. Finding the perfect stylist and artist is therefore essential.
Secondly, the dress has to suit the theme of the wedding. If you had any ideas of a vintage inspired theme or classic elegance, throw it out the door – and dare to dare!
Original images and their credits available on Pinterest