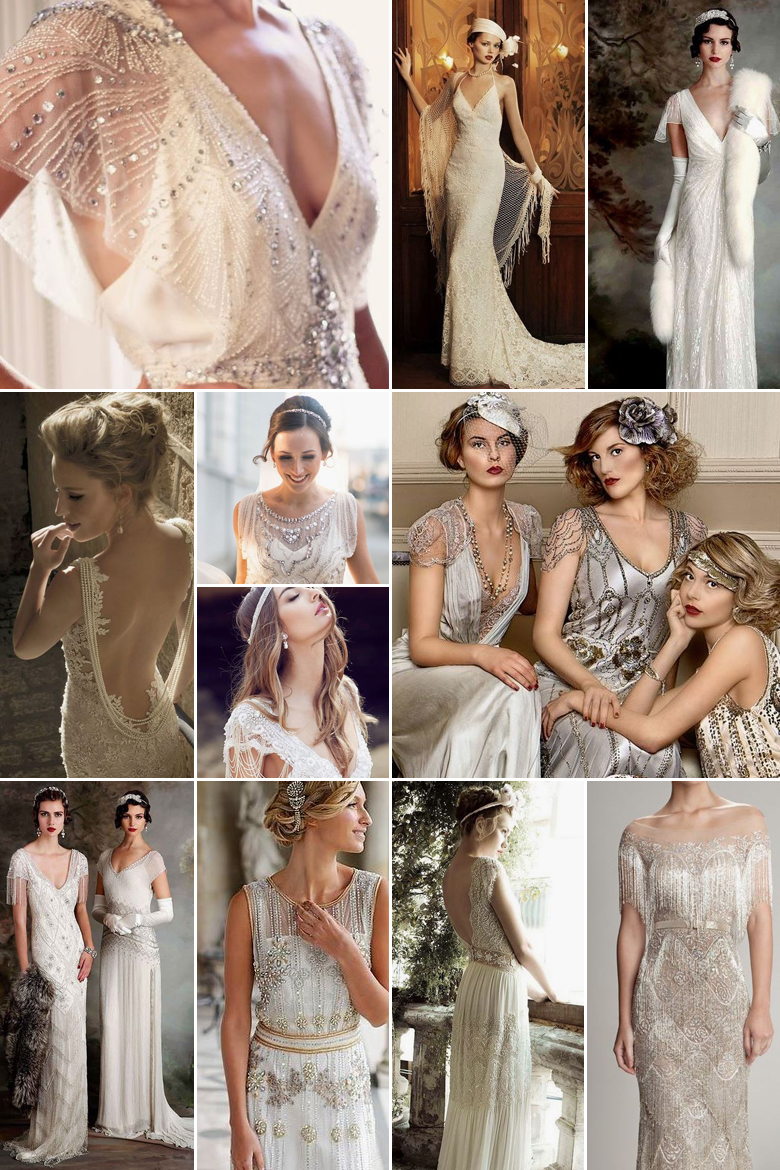 The Gatsby era is without a doubt one of the most romantic and whimsical in history – and let's not even get started on the stunning fashion of this decade. Then again – let's! Themed wedding dresses have made quite a comeback this season – when we're not seeing lace dresses with high collars, we're gushing over sexy feathered burlesque theme gowns.
Today, however, we're focusing specifically on Gatsby wedding gowns, dating back to the hey-days of the 1920s. Glitz and glamour were at the order of the day, and we simply can't get enough of 20's hairstyles, accessories, make-up and the like. Tiered dresses with strands of beads were all the rage – idea for the tall slim bride, but just as perfect for your bridesmaids if worn short and above the knee.
Art deco dresses can also make a great statement, and we adore anything with stark geometric shapes and patterns. Even if you're not keen on breaking the white gown tradition, you can use white textured fabrics to create interesting patterns and make a bold statement.
To really complete the look, you'll need the right mix of accessories. Vintage head gear is an absolute must, and you can't go wrong with a long strand of pearls – especially if it's a family heirloom.
Original images and their credits available on Pinterest