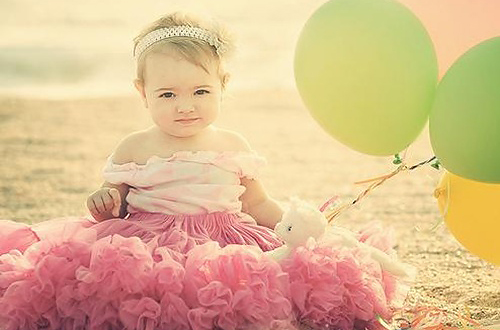 Weddings are undoubtedly one of a little girl's favourite things. Not much changes as she grows up, and we all become a little girly when we start dreaming about all things wedding-related. Most couples have a bridal entourage or a wedding party (comprising groomsmen, bridesmaids, etc…) Make the girls in your party feel ever so feminine and pretty by giving yourself up to the "girliness" of the occasion.
Whether your wedding is formal or relaxed, indoors or outdoors, you have free reign in dressing your girls in uber feminine gear for the big day. Of course, everyone feels more confident when they've had some input, so be open-minded regarding what makes them feel more comfortable (particularly if they're a little insecure about their bodies or at an awkward age).
These are a few of the girliest girl items that are easily incorporated into a wedding:
Tutus – there may quite possibly be nothing cuter than a tutu on a toddler. These make for adorable wedding outfits, and are usually a big hit with little ones (so no tantrums trying to force them into their flower girl dress).
Flowers – pretty blooms in their hair, in their hands, as prints on their outfits and accessories – there is no end to the possibilities that flowers allow you.
Ballet shoes – for comfy, sweet shoes for your entourage, a pink or white satin ballet pump is always a fabulous choice.
Fluff – whether it's feathers or fur, girls love soft, fluffy textiles.
Lace – adding feminine lace to even a simple outfit is ultimately girly.
Ribbons and bows – tie these around their heads, sew them to their dresses or just have them holding bouquets of colourful ribbons.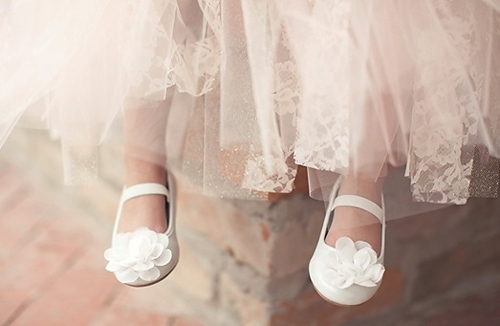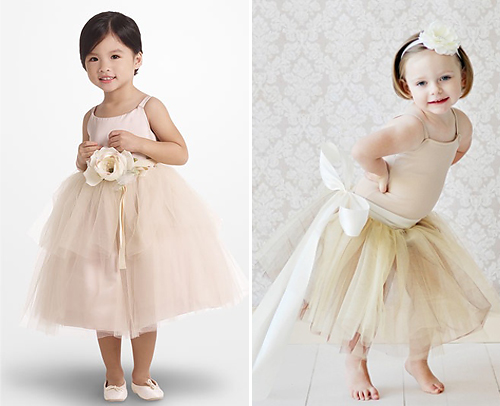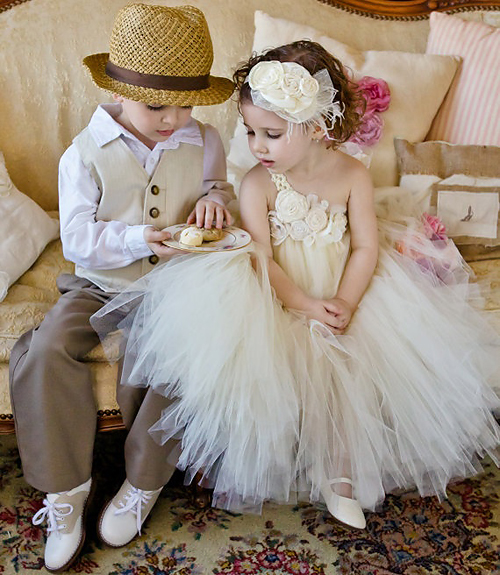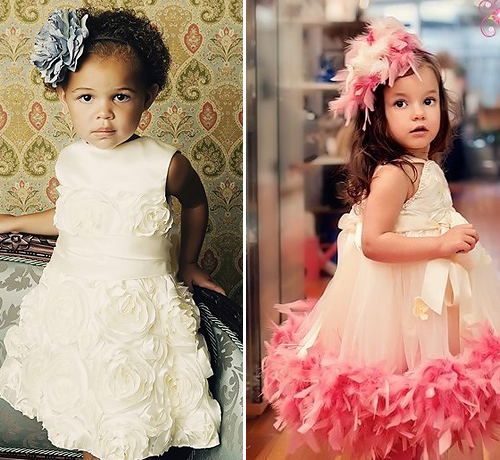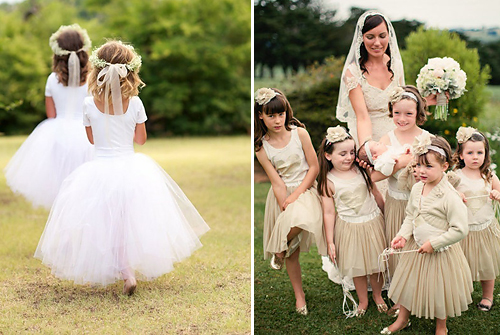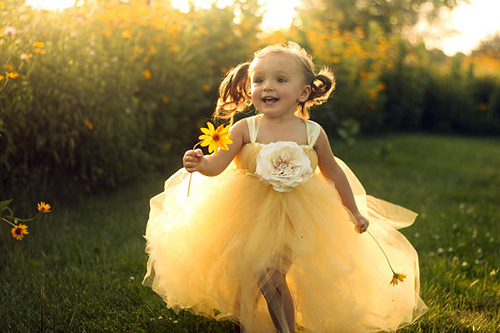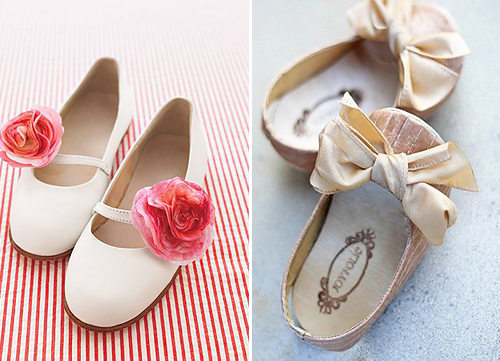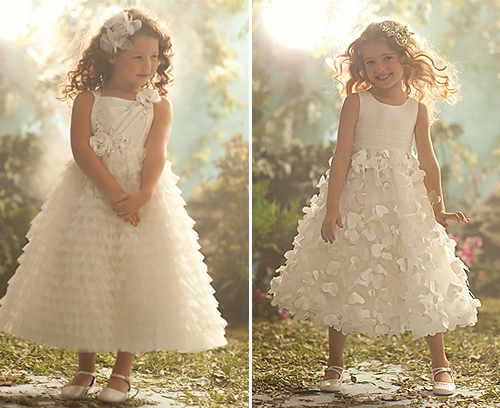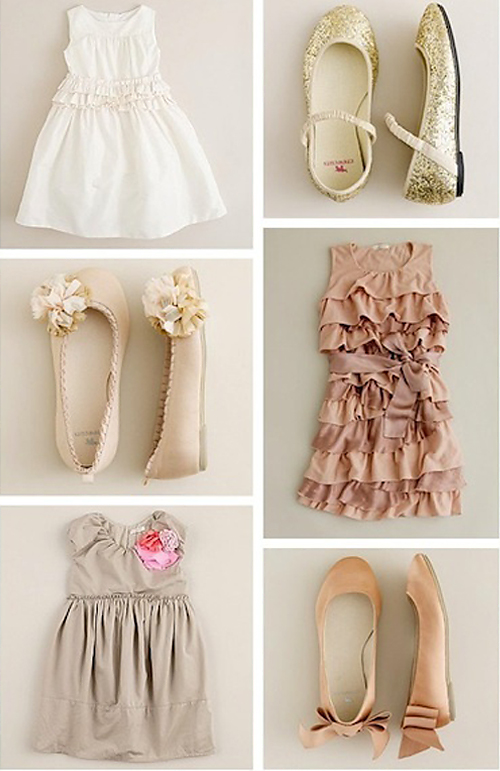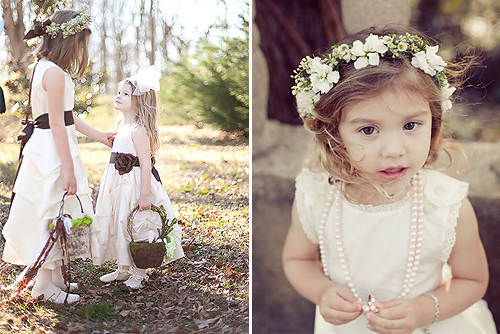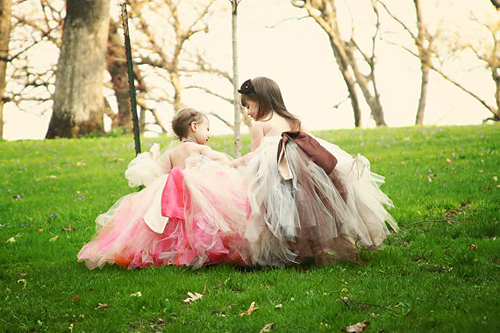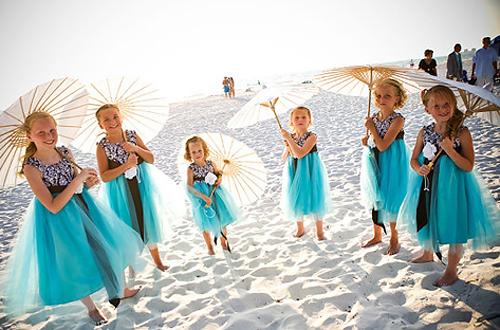 For the original photos from above as well as the credits AND more Girly Wedding Wear ideas, make sure to check out our Girls Wedding Wear Pinterest Board!