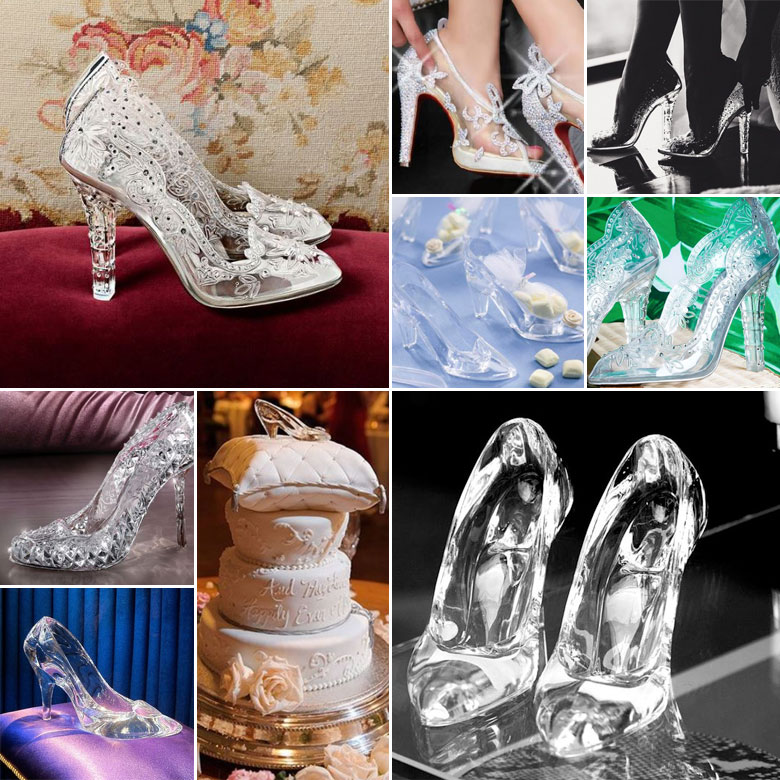 Cinderella was the first fashionista to sport them, drawing our attention to the sparkly loveliness of the glass slipper from an early age. Since we don't live in a fairytale world, we don't recommend wearing an actual glass slipper – after all, no bride dreams of spending her wedding day in the ICU!
We're in love with the latest glass slipper inspired wedding shoe trend! In most cases, these shoes are made out of gellish plastic, and boast a platform and heel made out of Perspex-like material. There are so many designs, patterns and prints to choose from, that you'll probably end up wanting a heeled pair as well as flats for dancing.
If you're really keen to go all out, consider having something embedded in the see-through platform section of the shoe. Whether it's a flower, a crystal or laser-cut monogram, the options are virtually endless.
Another option is to opt for a shoe made out of see-through netting or mesh. This will most likely be more suitable for a summer wedding, since it won't cause your feet to sweat as much as the solid material. To really make them "pop", look for shoes that are decorated with a small patch of gold, silver or rose gold even.
And, if you aren't able to find the perfect glass slipper for your foot, you could always opt for a glass slipper cake topper or glass slipper wedding favour.
Original images and their credits available on Pinterest