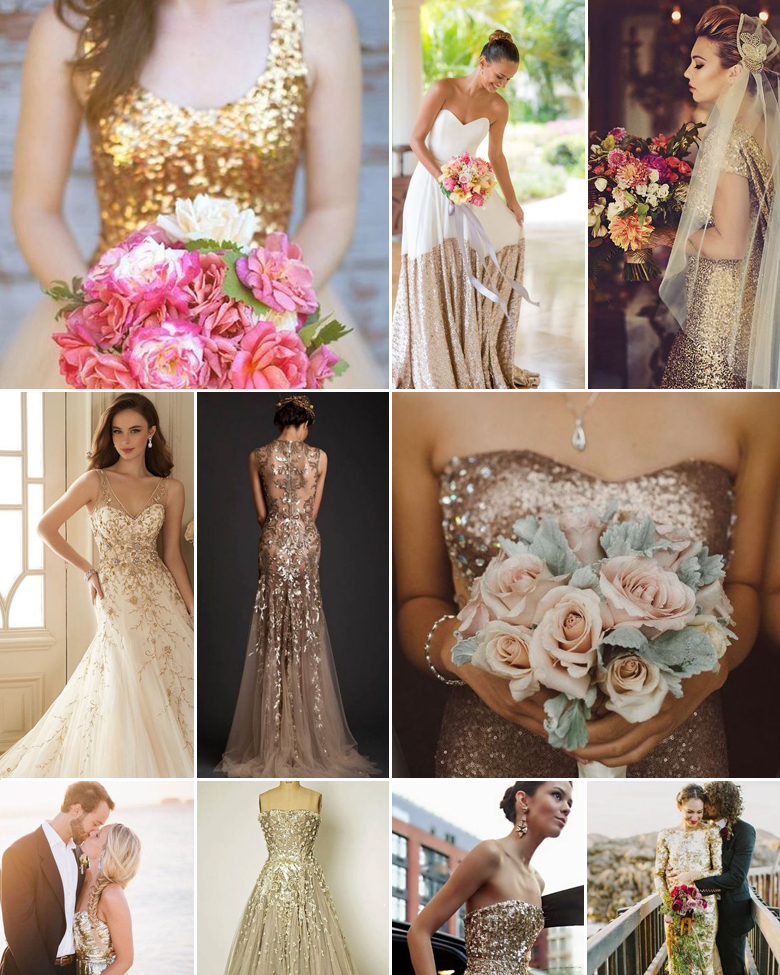 If you're going to turn a blind eye to tradition and say "no" to the traditional white wedding dress, you may as well do it properly! Gold wedding gowns are all the rage at the moment – well, at least in our books.
We're beyond smitten with this new trend, and get enough of the shimmer, the shine and the extravagance of it all. After all – if ever there was a day you're meant to shine, it's your wedding day!
Whether you want to add a touch of gold or wear the shine from head to toe, we've got some ideas on incorporating it into your bridal ensemble:
For a beautiful balance between your diva side and princess side, opt for a gold-sequined bodice and soft tulle skirt.
If you're considering a sequined dress, why not go for the ombre effect where the sequins fade out towards the bottom?
A white gown with delicate gold patterning can be absolutely gorgeous while keeping it somewhat traditional.
If gold is a bit much for your ceremony, trade your white gown for a mini gold dress right before the reception.
There are various intensities and shades of gold to consider – make sure you choose one that complements your skin tone.
Original images and their credits available on Pinterest