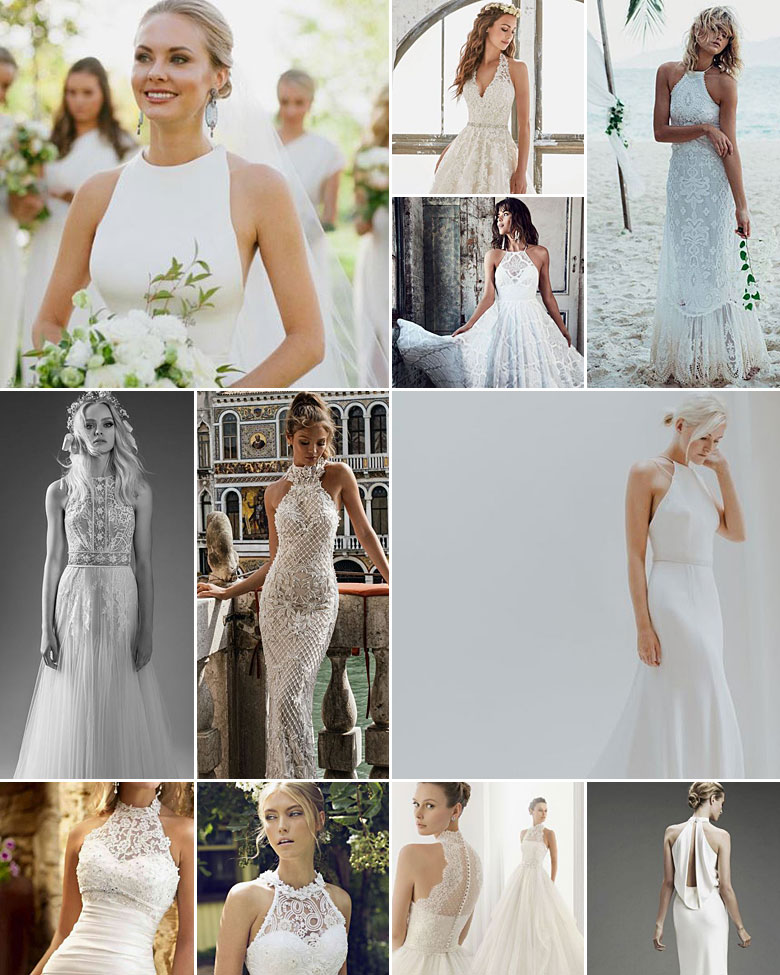 Halter necks are an excellent solution for brides who want the sexiness of a strapless dress, but who can't go strapless for whatever reason.
Unlike back in the day when a halter was a halter, nowadays there are various styles of halter to choose from. We're especially smitten with the high neck halter line, where the entire chest area is covered in delicate lace or sheer fabric paneling, covering you up to your neck.
An important factor to bear in mind is that a halter style generally draws attention to your shoulders – and in some instances can make them look broader than they actually are. If you are self-conscious about your shoulders, be sure to mention it to your dress maker so that they can steer you towards a halter style that will flatter your body type/
Remember, if you're wearing a halter neck, you most likely won't be able to wear anything else around your next, since it will be both uncomfortable and cluttered. Then again, halter necks also allow you to have some fun with the back. You can add interesting fabrics or crystals, or adorn your back with metallic temporary tattoos even. The options are endless!
Original images and their credits available on Pinterest