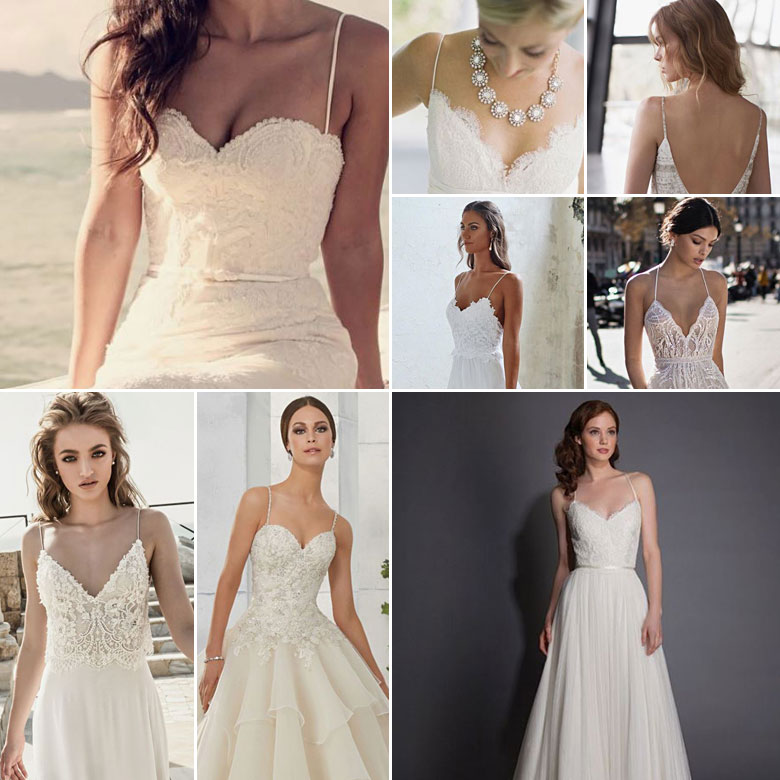 Over the course of the last season there's been an entirely new shift in wedding dress trends – unlike anything we've ever seen. Whereas we've seen popular styles like the halter-neck and illusion neckline come and go and come again from one season to the next, this is the first time in a long time that spaghetti straps are back. And boy are they back with a bang!
Lately, light summery wedding gowns have been making headlines across the globe, and the spaghetti strap style fits the profile just perfectly. It's especially ideal for brides with lovely shoulders and skin who want to show some body but enjoy the security of a non-strapless gown.
Spaghetti straps are delicate and dainty, and we love the minimalist element they add to a wedding gown. To complement the style, keep your jewellery to the minimum and stick to very delicate pieces like thin gold chains and bohemian accessories. Then again, you can always opt for diamante straps, should you want to up the bling factor.
If you've already lost your heart on another style of strap, but love the idea of spaghetti straps, why not dress your bridesmaids in something fun, summery and spaghetti-like instead?
Original images and their credits available on Pinterest