Indie Wedding Dresses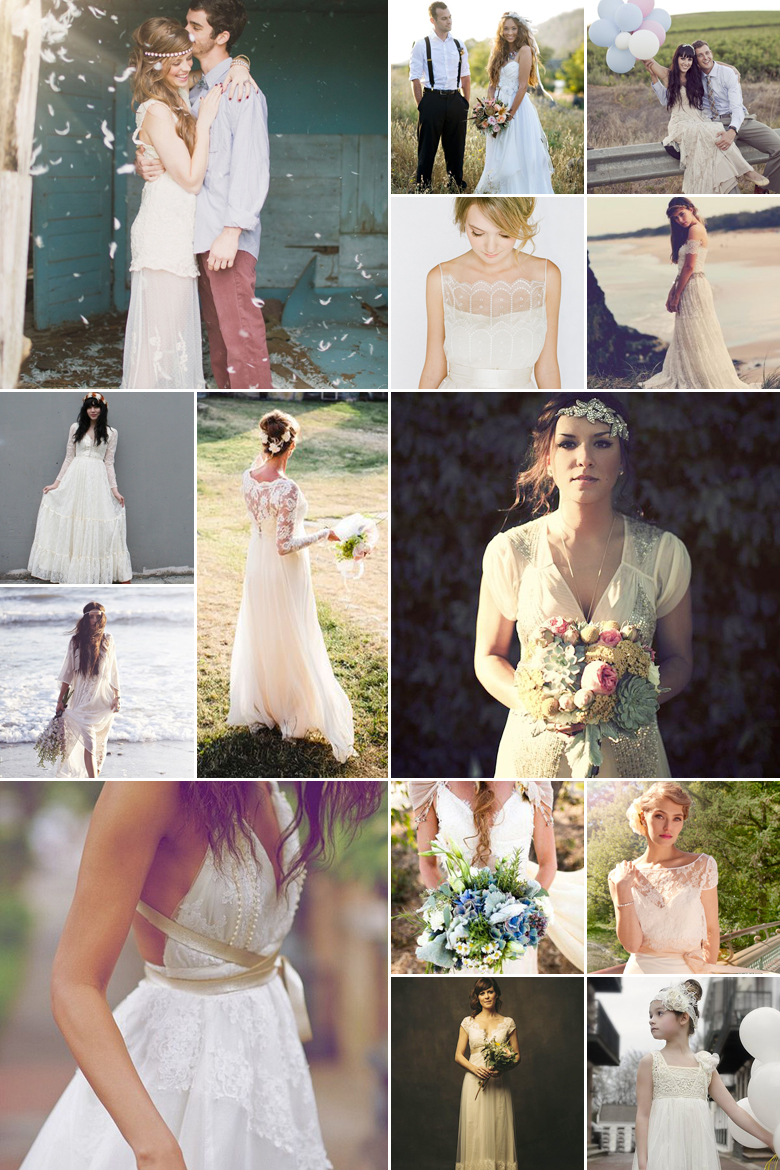 There are few words that can truly summarise and reflect our love of Indie wedding gowns. In a nutshell, Indie dresses are all about emphasising and complementing the female body in the simplest way possible – no frills, just simple elegance. While incredibly whimsical and almost antique-like, Indie gowns are a very subtle kind of sexy, highlighting aspects of the body like a slim figure or toned back as opposed to exposing skin in an obvious and seductive fashion.
Indie wedding dresses are usually characterised by soft flowy fabric and often it's the layering of these fabrics that help to achieve that incredible femininity. Sleeves often add to the Indie charm, whether it be long- or short sleeved, and you could add a soft wrap to complete the look.
Another key characteristic of Indie dresses is the detailed focus on textures. From delicate hand embroidery to woven fabrics and lace – it's all about giving your dress that lived in, aged look. Crochet is also a major influencer and adds a beautiful feminine touch to your wedding gown.
In terms of colour, it's good to veer away from crisp white, instead opting for shades of cream, ivory and antique champagne. Remember – the look you're trying to achieve is either lived-in nostalgia or forest nymph whimsy. To complement the dress, best opt for a romantic natural hairstyle of long flowy locks or roughly pinned. Alternatively, why not consider a stunning floral crown or hair fascinator? Paired with an equally boho-chic bouquet or wrist corsage, you'll look like a forest nymph!
Original images and their credits available on Pinterest