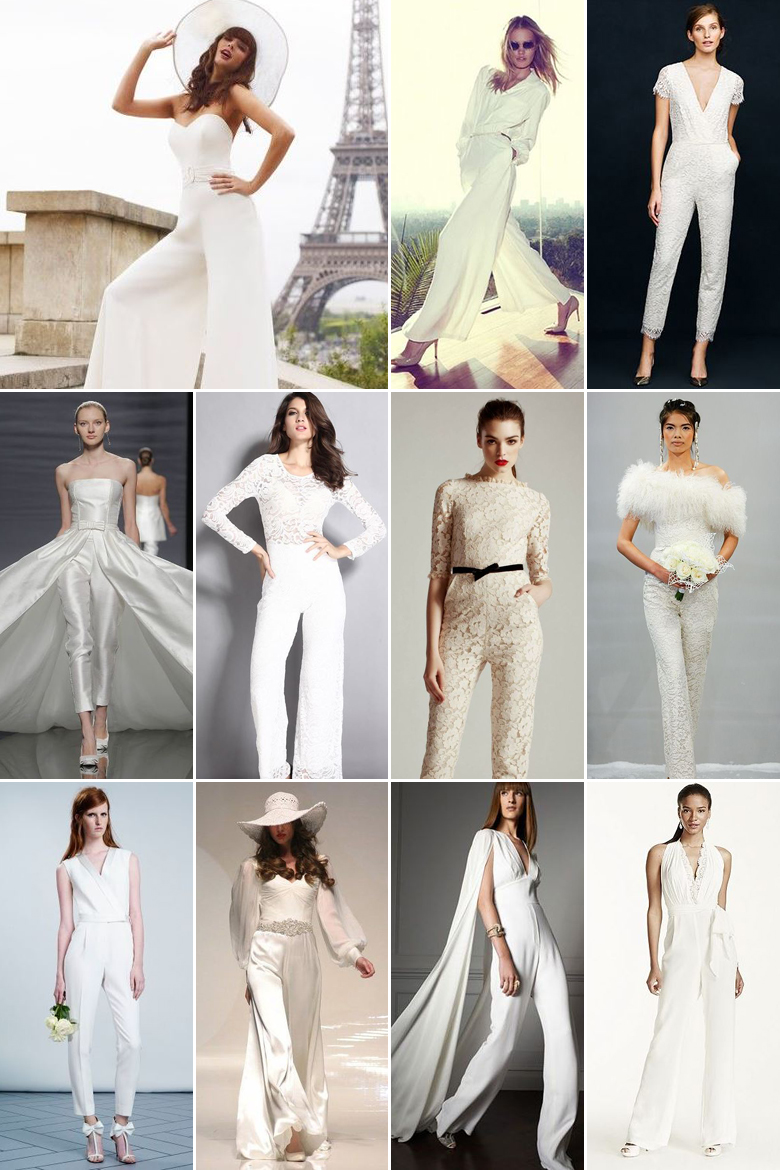 When the sassy and elegant Solange Knowles stepped out in a wedding jumpsuit last year, the world was abuzz – and rightly so! This stylish alternative to the traditional wedding gown certainly makes quite the statement, and might we just add – we can't think of anything more comfortable.
However, jumpsuits aren't for everyone, so let's look at a couple of dos and don'ts for donning one of these contemporary wedding ensembles:
Jumpsuits are best suited to tall brides with slender frames.
Don't be afraid to show a little skin – a low neckline or bare-backed jumpsuit are incredibly sexy.
The leg width can make all the difference: A wide leg is more classic and elegant while a slim leg ticks the smart and chic boxes.
High heels are absolutely essential.
Your choice of jewellery makes all the difference – choose strong statement pieces for a contemporary clean-cut look, or simple delicate accessories for a more lady-like ensemble.
Add soft fabrics like lace and chiffon to give your jumpsuit a feminine edge.
If you love the idea of a jumpsuit but can't say no to a wedding dress, consider changing into a comfortable jumpsuit for the reception.
Should you want the bridesmaids to wear jumpsuits, be sure to ask their opinion first as not everyone is equally as comfortable with the idea.
Original images and their credits available on Pinterest