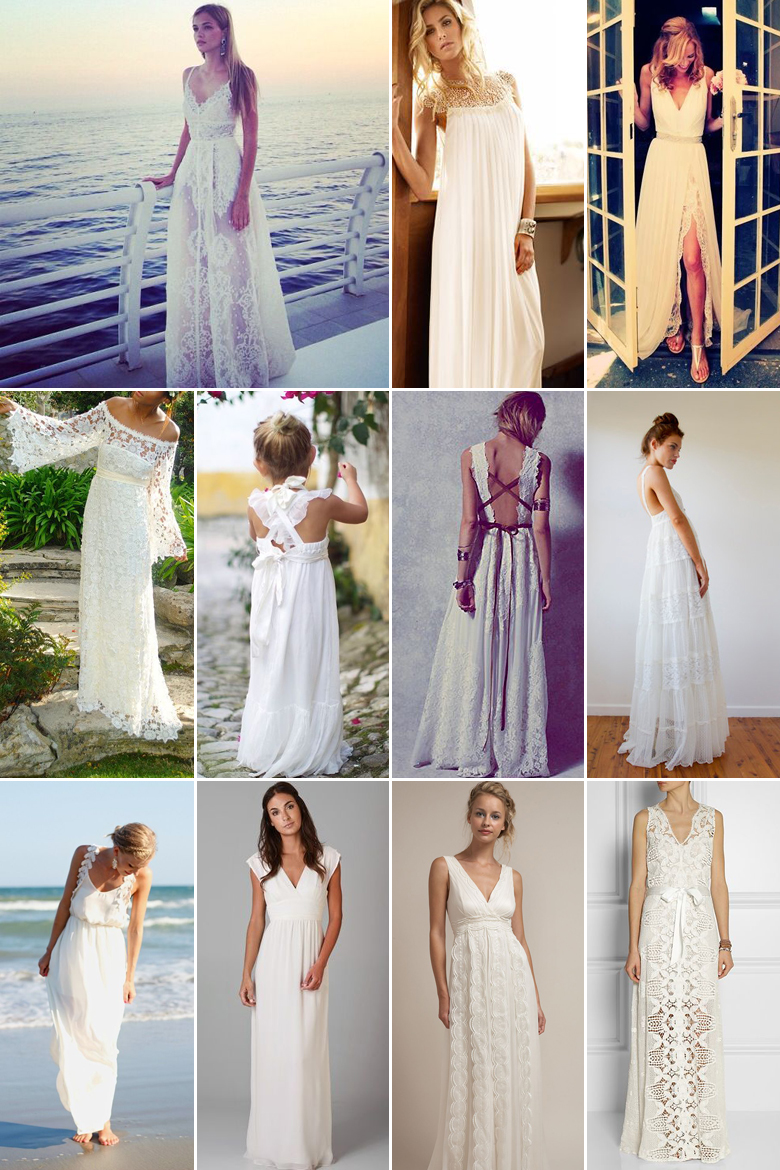 Maxi dresses are comfortable, feminine and simply stunning. But whether you're the bride or the guest, the question is often asked: Are maxi dresses wedding appropriate? The answer is yes, but there are a couple of factors to be on the lookout for.
First off, consider the type of fabric. Softer flowy fabrics like gauzy type cottons might be appropriate for an informal day wedding or the beach, but as a rule of thumb it's best to keep it in the cupboard for garden parties. Instead, stick with more elegant fabrics like chiffon, or some kind of light silk or satin-poly blend. Heavy satins, silk or velvet on the other hand is more appropriate for a fancy evening affair.
In terms of colour, an evening wedding calls for darker shades like navy and grey, while a day or summer wedding opens the door to more elaborate options. Over and above lighter shades, consider fun prints like floral, paisley or leopard print even.
So how can you dress up a seemingly informal maxi dress to be a little more formal and wedding appropriate? For starters, you can opt for a striking statement necklace and dangly chandelier earrings. Alternatively, adorn the neckline of the maxi dress with a little bling and glamour, or wear a sheer cardigan over the dress.
Original images and their credits available on Pinterest