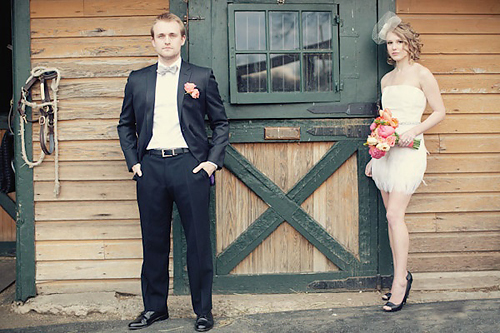 The new wedding season is finally here and we're loving the latest trends that recently hit the international bridal catwalks. While the ball gowns are stunning and the peplum designs simply to die for, it was the mini that caught our attention and we're smitten. Unfortunately not many South African brides are as eager about this growing international trend as we are. Before you shoot it down however, consider these truths about minis:
TRUTH #1: In this scorching African heat there's nothing more appropriate than a cute fairy dress to keep you looking fresh and radiant.
TRUTH #2: If you have shapely legs, why hide them? Make sure you get on the treadmill now already to get those calves into tip top shape.
TRUTH #3: While short dresses look best on a slim and shapely bride, they flatter just about any length. A short teatime dress with a bow around the waist looks too cute and pretty on a short and petite bride while a tall and athletic bride should opt for a more fitted number that draws the attention to her shape, with little detail distracting the eye.
TRUTH #4: A mini doesn't necessarily have to have a fun and quirky character – think sexy slim-fitting party dresses or a simple lace sheath dress that is reminiscent of the 1920s.
TRUTH #5: The wedding mini is perfect for the dance-crazy bride and can easily be worn from ceremony to reception, saving you the effort of buying a second dress.
TRUTH #6: It takes far less fabric to make a shorter dress than a long gown – less fabric means less money spent.
TRUTH #7: If you're a shoe girl a mini is simply a must if you don't want to hide your lovelies under the layers of bridal fabric. If you're not that comfortable dancing in a pair of stilettos, consider kicking them off for a pair of cute ballet slippers at the reception – cute and innocent!
TRUTH #8: Guests are sure to do a double take when the bride is dressed in a mini and bridesmaids in long dresses – the contrast is spectacular.
TRUTH #9: Short doesn't necessarily mean short. The length of your dress can vary from thigh-length to below the knee – mere centimeter or two can make a massive difference to the style of the dress.
TRUTH #10: A short dress is simply perfect and oh-so practical for a beach, forest and just about any outdoor wedding.
Take a look and judge for yourself whether this is a good option for you.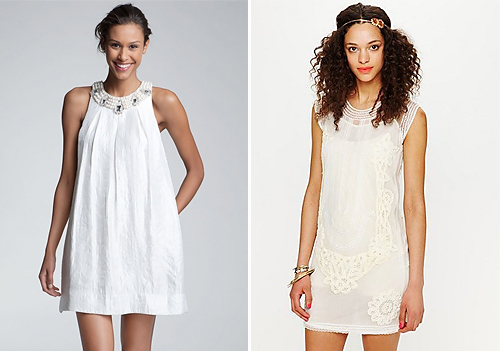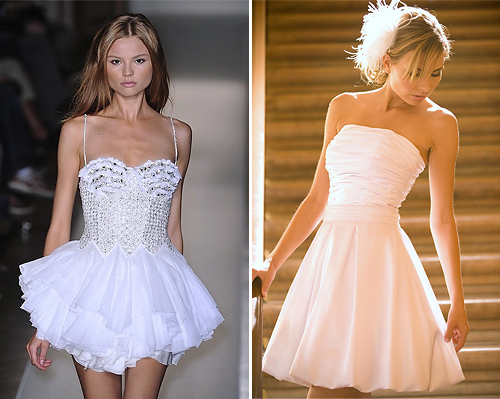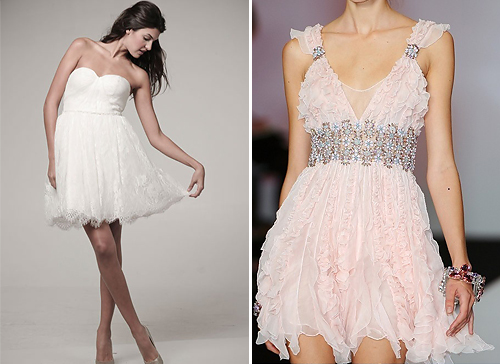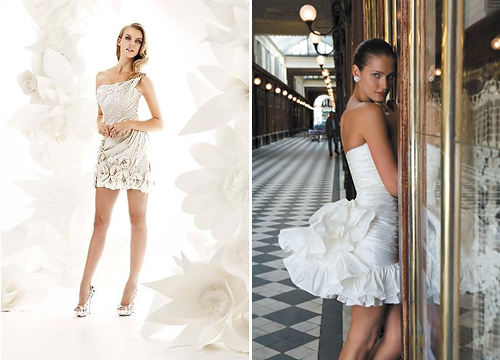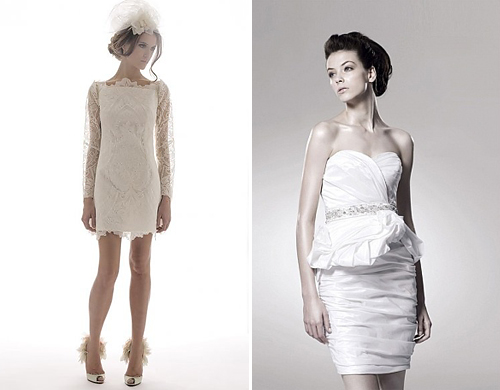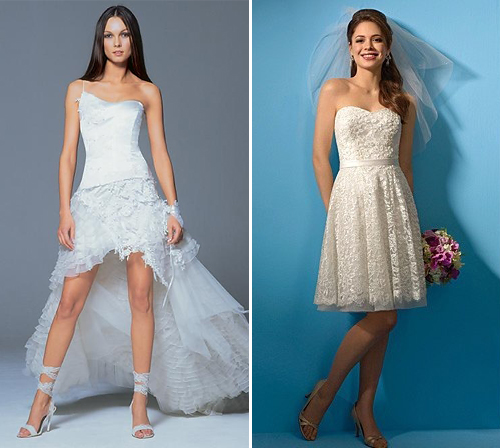 For more ideas on Mini Wedding Dresses or to check out the original photos displayed above and their credits, make sure to check out our Mini Wedding Dresses Pinterest Board!