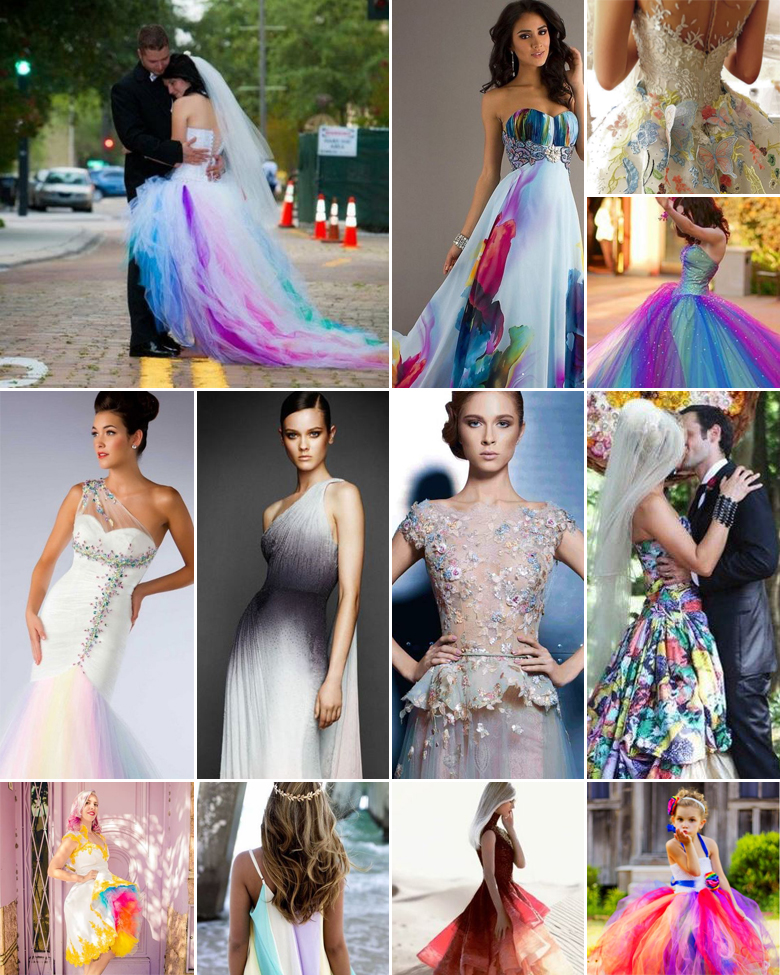 You're a colourful soul and you've never really understood all these traditions and symbolic rituals anyway. So why would you settle for a white dress? Nowadays there are no more rules when it comes to the wedding day – what's more, you're the bride and you can make and break the rules as you please!
So let's talk about multi-coloured wedding gowns – you know, those dresses that your grandmother probably wouldn't approve of? In order to pull it off with flair, there are a couple of things you need to bear in mind:
Keep your surroundings simple. If you're going to be a burst of colour, it's best to opt for neutral décor that complements your dress rather than overwhelming you.
Stick to a simple design. If the colour is going to be bold, the design should be simple and minimalistic in order to keep it stylish.
On the same note, keep your hair and accessories simple! When your dress is this busy, fewer distractions are better.
Keep your bridesmaid dresses neutral, and make sure they complement the colour of your dress. What's more, play around with length – short bridesmaid dresses will be better suited to the drama of your long colourful gown.
Original images and their credits available on Pinterest