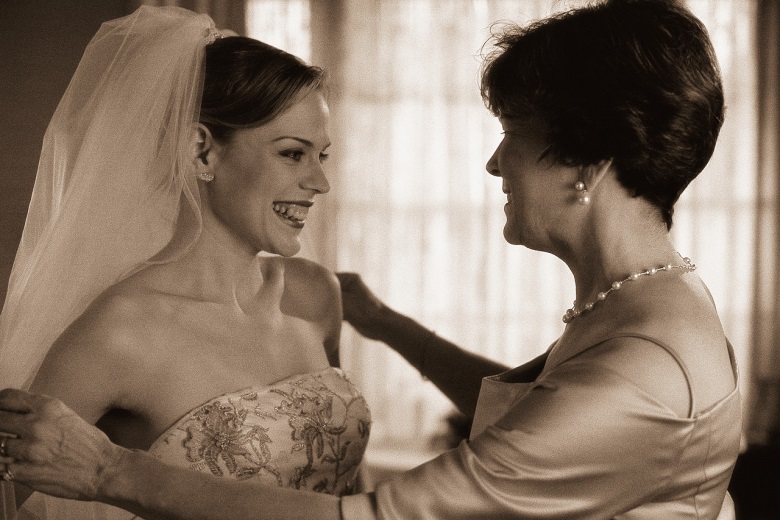 The mothers of the bride and groom have certain expectations about what they should and want to wear on the big day of their son or daughter. This is, after all, a very special occasion for them too, and they want to look their best. Here are some pointers for you, as the mother of the bride- or groom-to-be:
Avoid white, cream or ivory if the bride will be in one of these colours so that you do not look too similar to her.
Speak to the bride before shopping for your outfit so that she can advise you regarding her theme colours as well as any preferences she has regarding the style of your attire (this is, after all, her big day).
Communicate with the other mum to find out what she will be wearing and discuss possibilities together. You will be having many photographs together and it is wise to make sure that your choices complement one another. If you do not know one another well or have not gotten on well in the past, keep your approach friendly. This is not the time for feuds.
Do not try to compete with anyone – choose a dress that suits you, your colouring and your physique.
In situations where the person your child is marrying has a mother and a stepmother, it is still only necessary to speak to his or her mother about her choice in clothing. You do not want to offend the mum by being in contact with her ex's new wife.
In general, it is a good idea to avoid black (a colour that usually represents mourning) and red (which can come across as harsh and a little flashy). However, these colours can also look great, so take these cautions as suggestions, rather than rules.
The safest and most subdued colours to choose are burgundy, blue (of varying shades) and lavender. They are classic, feminine and usually work well with most skin tones.
The bride may want you to match her wedding colours or the colours of the bridesmaid's dresses. On the other hand, she may want you to steer clear of it completely. Communicate well ahead of time. If she wants you to match her bridesmaids but not look exactly like them, it is advisable to choose the same colour, but a few shades lighter than what they are wearing.
It is also important to know the couples' theme colour to avoid clashing with it. Wearing a tan dress to a pink and turquoise wedding will not do you any justice and your dress will stick out like a sore thumb in the wedding photographs and wedding video's.
You will need to have your dress at least one month ahead of time. This gives the other mum plenty of time to find her own dress and gives you peace of mind.
Be careful of overdoing the formal look. Sequins, feathers and heavy make-up may actually make you look older than you really are.
Consider how the bride may feel if you opt for an ultra sexy dress. You do not want to overshadow her on her wedding day. This does not, however, mean that you have to look frumpy and old-fashioned. There is a very wide middle ground of elegance and style.
Your dress should not be longer than the bride's (unless she is wearing an above-the-knee style).
Choose comfortable shoes as you will be dancing, milling around and posing for wedding photographs for much of the day.
Photo Credit: www.beastarbridal.com.au