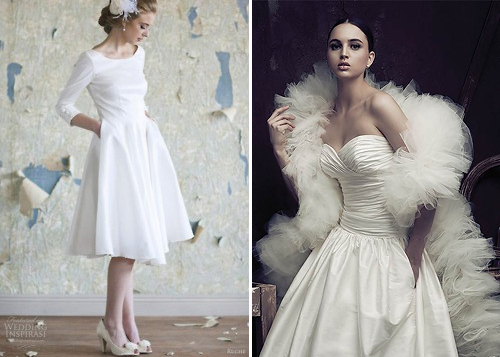 A while back we did a post about bridal purses and clutches – too pretty and adorable – and you probably thought: Can true style get any more practical than this? The answer, it would appear, is yes!
This season the traditional wedding dress has been slightly reinvented in a way that is yet to hit the South African bridal scene Wedding pockets are one of the major trends for 2013, according to wedding gurus, and already it has a large sector of the wedding world in a state of absolute adoration and enchantment.
While at first it might sound somewhat absurd, dress pockets are actually incredibly practical in the sense that you can carry anything from lipstick to tissues and rings on you, without any need for a purse of pouch. This essentially gives every bride the independence she craves, as madame maid of honour won't constantly have to hover around you to supply you with the necessary bits and bobs.
Now, it's important to emphasise that pockets don't imply two jeans-pockets slapped onto the back of the dress – in fact, dress pockets can be hidden ever so discreetly between the romantic folds of the dress, making it invisible to the naked eye. Then again, if you really aren't too keen on the idea of pockets on a wedding dress, opt for cute little pleated bridesmaid dresses with pockets to carry all your belongings.
What's more, as you'll see from the pictures below, pockets are not only incredibly practical but also oozes style, sophistication and charm. After all, who isn't familiar with the confident hands-in-pockets model pose? So, if you'd like to add a couple of glossy magazine style shots to your wedding portfolio, adding pockets to your wedding dress is definitely the way to go.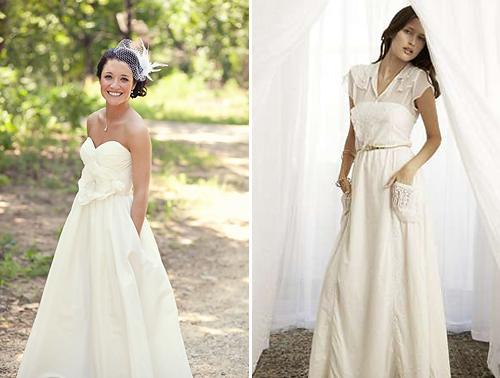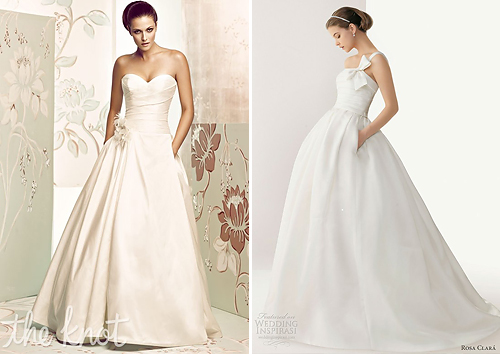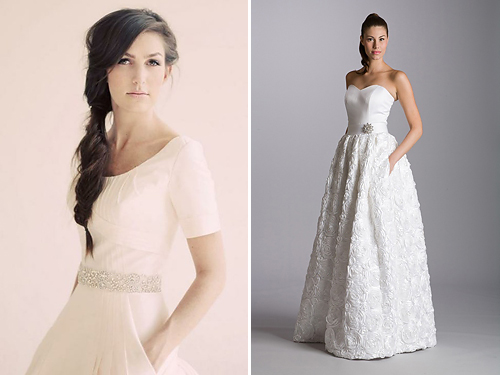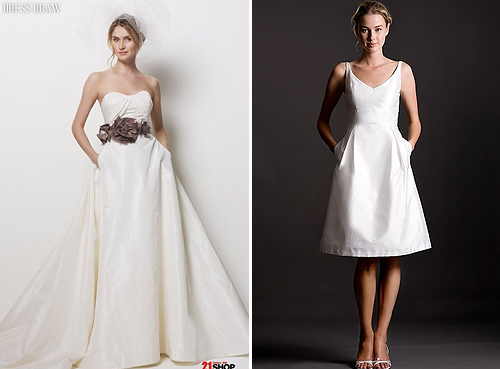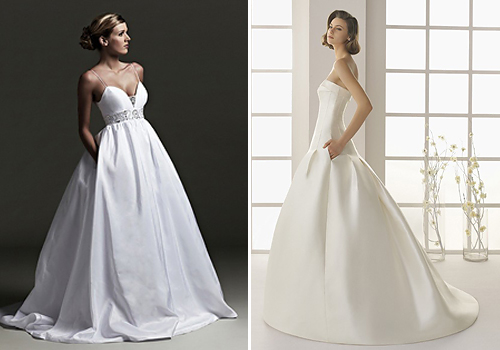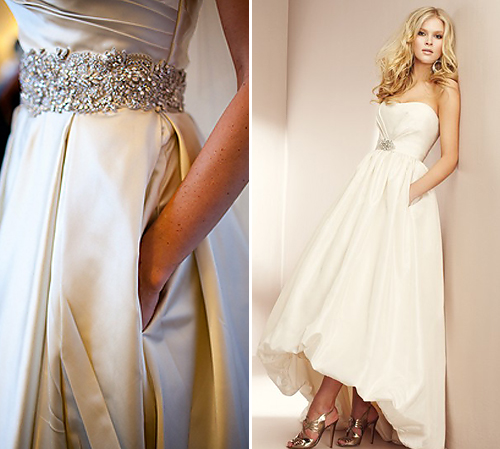 For more ideas on Pocket Wedding Dresses or to check out the original photos displayed above and their credits, make sure to check out our Pocket Wedding Dresses Pinterest Board!