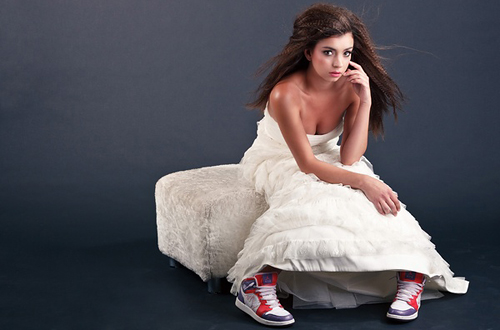 Cute meets comfy in a gorgeous pair of sneakers. But what has that got to do with your wedding attire? We've put together some ideas and images of how to incorporate cheeky, pretty or just plain whacky sneakers into your special day. Not only will you have guests talking, but a good pair of sneakers will ensure that you are comfortable as you mingle, dance and pose the night (or day) away.
The key is to find someone that can create a unique pair of sneakers for your wedding day if you do not trust your own craft skills. Paint them and embellish them with beads, lace, sequins, ribbons and buttons in one or more colours. If you want to be different but don't want to negotiate on a traditional white gown, sneakers are a great way of having something unique and memorable that does not dominate your entire outfit.
You may want to wear more conventional heels as you walk down the aisle if you like to balance traditional and a little unconventional. Then, use your sneakers as cute photo props to "star" in some of your wedding photos so that you never forget your fun feature.
Here are some other ways that you can include sneakers in your wedding theme:
Fashion your invitations to look like sneakers and have a shoelace tying them closed, so that guests have to untie the laces to read their invite.
Purchase a pair of plain sneakers for each guest (perhaps have them provide their shoe size with their RSVP) and place it as their place setting as a guest favour. These will be a comfortable, practical reminder of your celebration for them.
Ask guests to bring in pairs of old shoes that are still in fair condition. They can put these in a basket at the entrance of your reception venue and these shoes can then be donated to a needy charity. Be sure to tell your guests what you plan to do and why.
Used (CLEAN) sneakers make very cute candle holders. Simply put the candle into the open end of the shoe and let the melting wax create a pretty scene.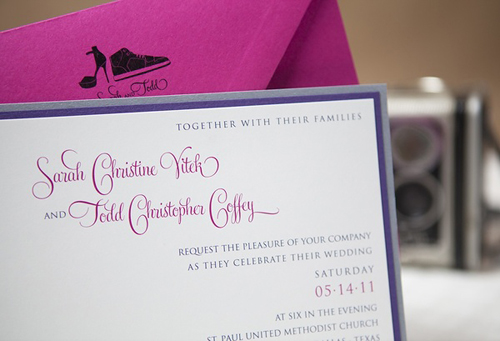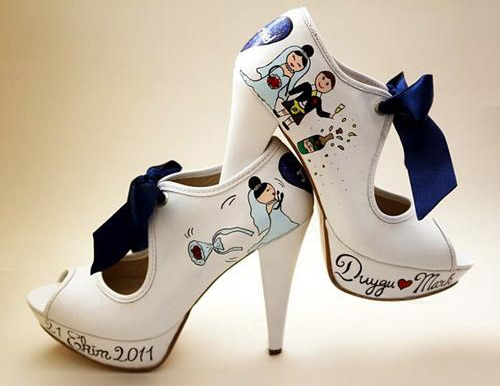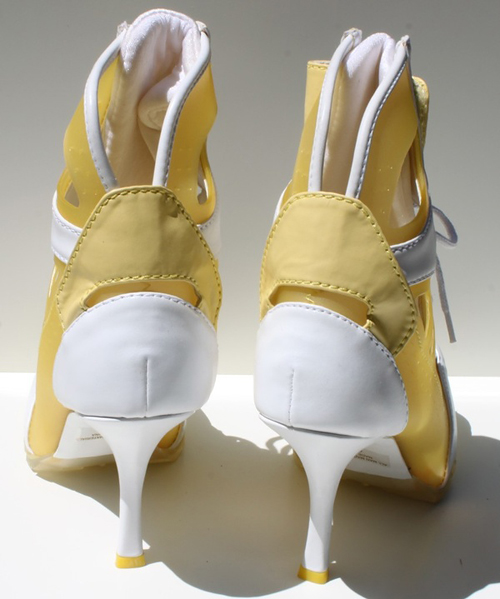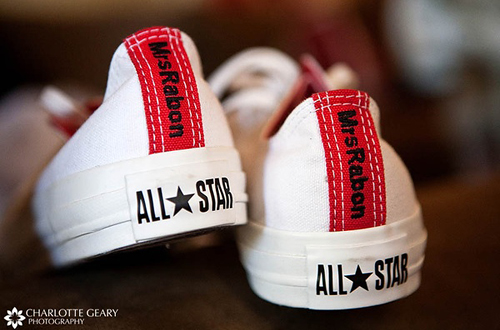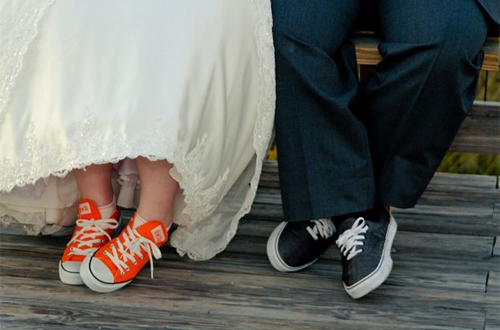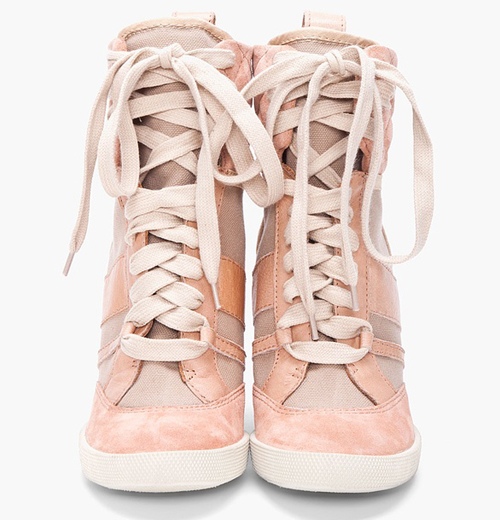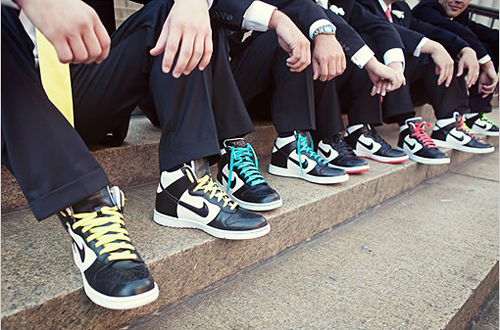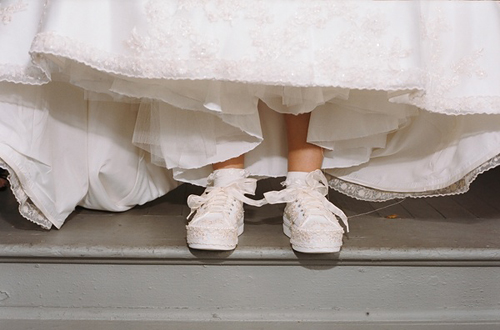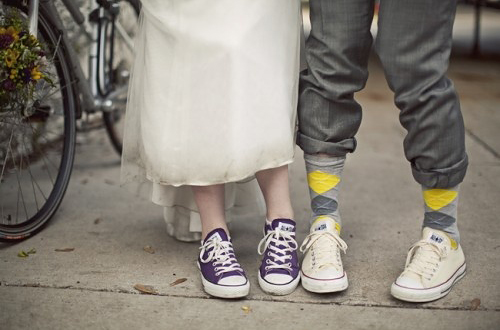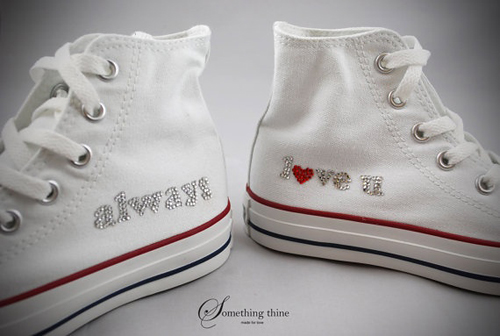 For more ideas on what other bridal couples have done with wedding sneakers or for the original photos displayed above and their credits, make sure to check out our Wedding Sneakers Pinterest board!