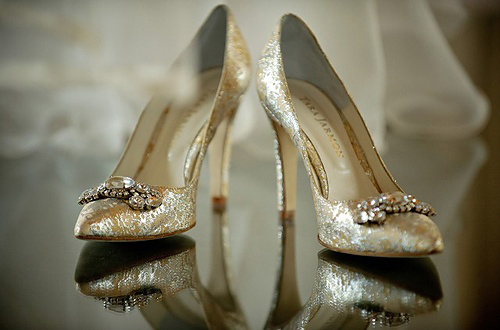 While shoes with a little (or a lot) of sparkle may not be in everyone's closet, they are certainly a fabulous option for a wedding. They add bling and pizzazz to your bridal wear, no matter how understated your gown. Sparkled shoes can be in almost any style, and are not limited to a certain era or theme. This means that they are as versatile as they are trendy.
Sparkle can be in the form of a really shiny, glittery colour (gold or silver being the obvious choices, but there is plenty of scope in other hues too), or by adding the sparkle in the form of sequins, beads and glitter spray that makes your heels or pumps look like they have been dipped in colourful sugar crystals.
Adding sparkle to your shoes means that you can opt for really comfy flats or open sandals, since they will be made wedding-perfect by their glitzy appeal. Then, keep these as your formal dancing shoes, or remove some (or all) of the sparkle and wear them to work. This is cost-effective and practical.
We have some beautiful sparkly shoes to inspire you, have a look at our gallery: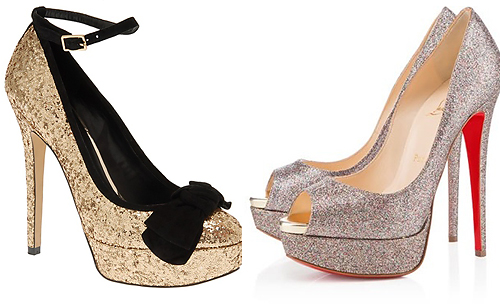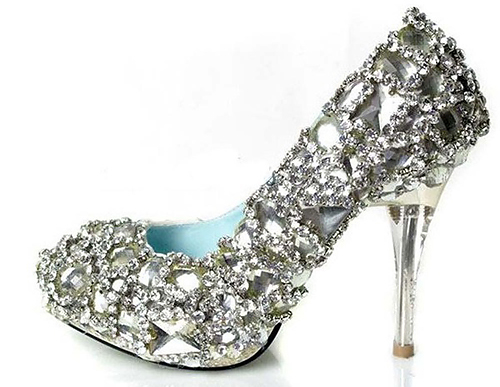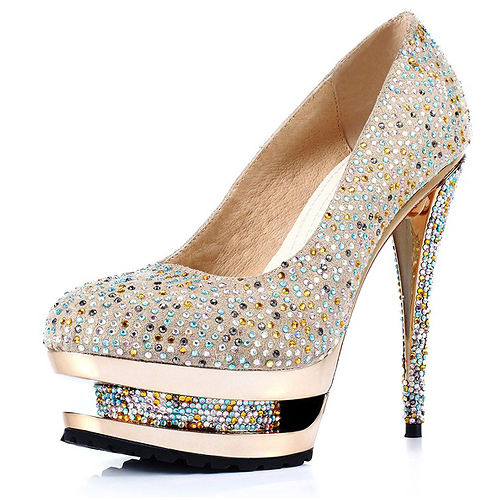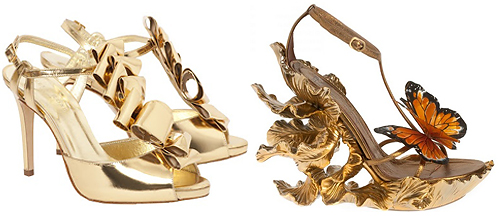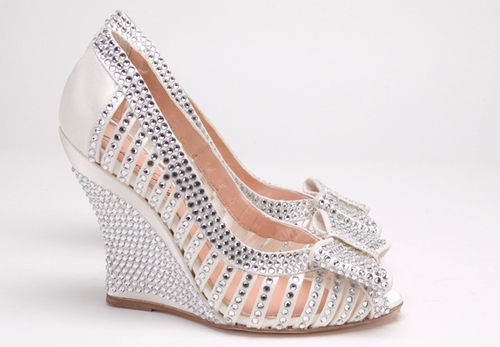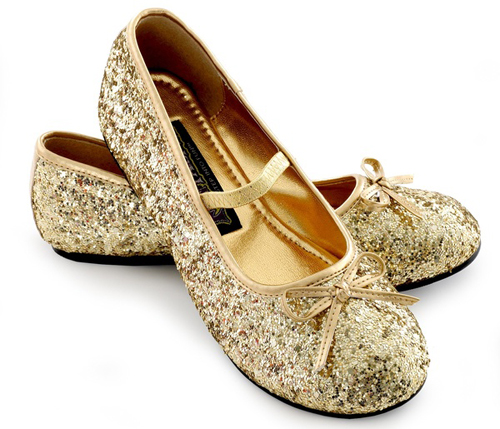 As much as we would have loved to show you every possible sparkling shoe we could find, it was just not possible. BUT, make sure to check out other shoes we found and to follow our Sparkling Shoes Pinterest Board for more ideas!