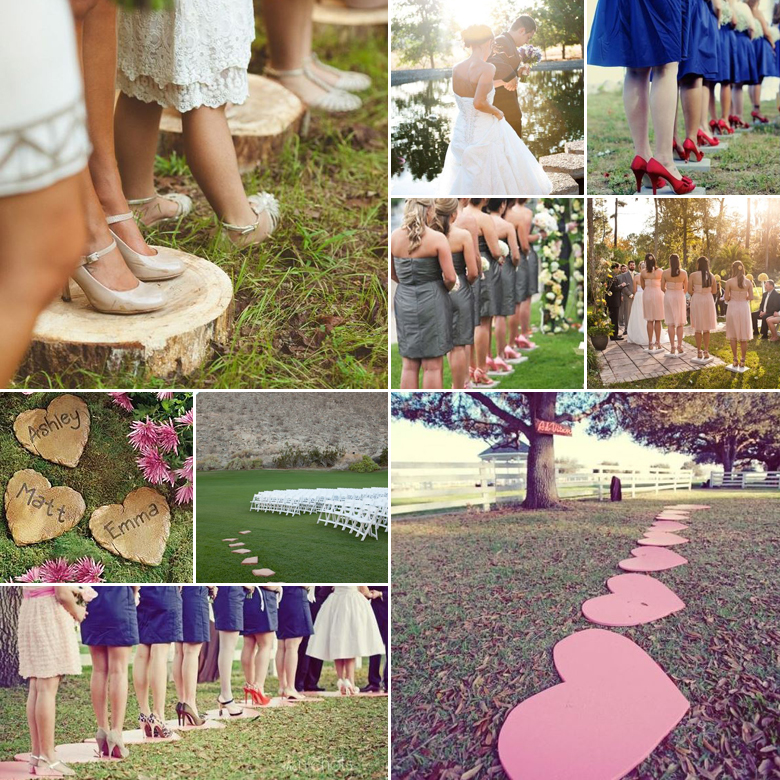 One of the major down sides of an outdoor wedding is the heel-sinking-into-ground element. Unless you and your bridesmaids are willing to don flat shoes for the entire ceremony, rather turn your attention to the humble yet oh-so practical stepping-stone.
Unlike a temporary walkway or red carpet, stepping-stones are an affordable and non-permanent option that most venues will happily to agree to. For starters, you can therefore consider using stepping-stones to create a wedding aisle for you and the bridesmaids to walk down.
The second important area where stepping-stones will come in handy is around the altar where you and your bridesmaids will be lining up for the "I dos". This has the added benefit of giving nervous bridesmaids an indication of where they need to stand, so everyone is evenly spaced for the wedding photos.
Take it a step further by personalising your stepping-stones! For instance, choose an interesting mould to create uniquely shaped stepping stones (like hearts or flowers). Alternatively, ask your special guests to write a little something in the wet cement when the slabs are made or afterwards, with a permanent marker.
And of course then we haven't even touched on the many symbolic meanings one can attach to the stepping-stone…
Original images and their credits available on Pinterest