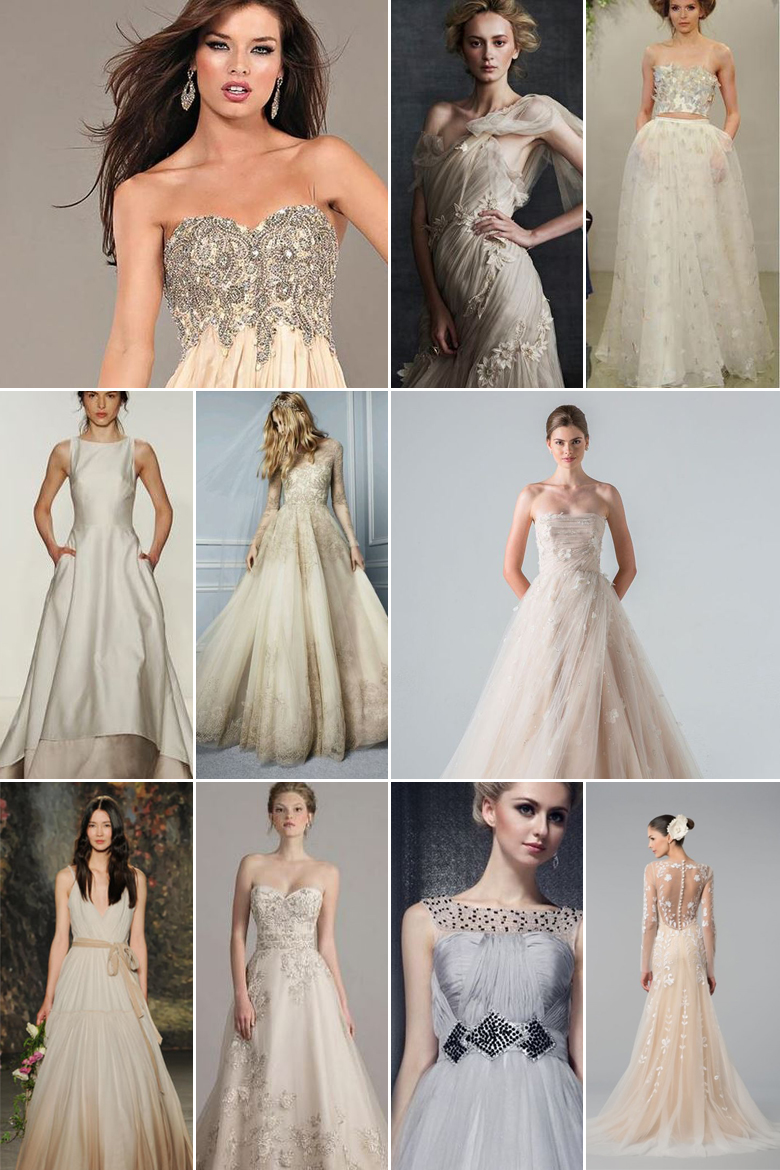 Look out, 2016! The bridal industry is ready for you! Stonewashed wedding gowns are predicted to be one of the main trends that will be gripping the wedding industry next year, so if you're tying the knot in the near future, this might be just the answer to your "but I don't want to wear white" dilemma.
Stonewashed embodies subtle tones of nude and taupe, and works magic on brides with skin that's just a little too light to pull off a crisp white gown. We like to think of stonewashed as a modern take on the vintage off-white colour palette, especially as it has an almost metallic character about it. Therefore the colour works well with modern dress styles and trendy cuts like cropped top dresses, geometric designs or bohemian gowns.
If a full-on stonewashed dress isn't exactly up your alley, consider an ombre effect, adding in soft dusty pastels or other cream and white shades. We're also big fans of dressing bridesmaids in shades of white this season, so why not hang onto your crisp white gown or feminine blush dress and choose stonewashed attire for your entourage?
It's no secret that we're suckers for a spot of colour, so consider adding your own flavour to the stonewashed gown – whether it's a bright pair of heels or a bouquet of vibrant spring blossoms. Alternatively sprinkle in small touches of silver for an instant glamour boost, or bring in some pearl to give your bridal ensemble a bit of a cheeky vintage twist.
To find your stone washed wedding gowns, check with the bridal wear companies under the directory section of our site.
Bridal Accessory Providers
Looking for custom bridal accessories? Visit our Bridal Accessories section for more info.
Original images and their credits available on Pinterest