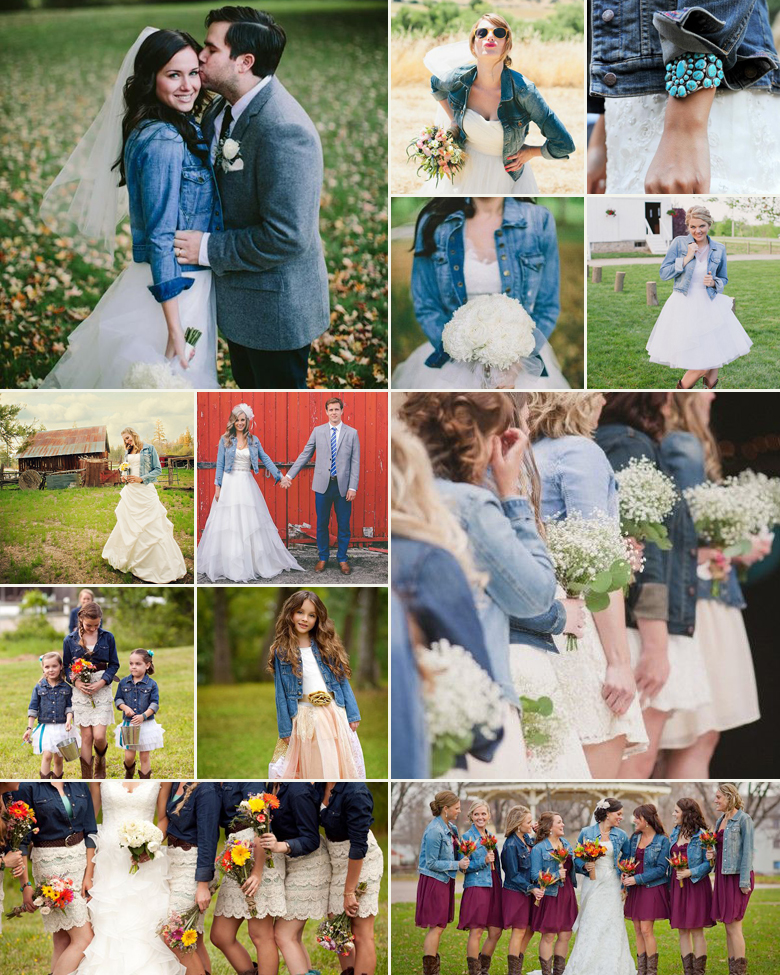 Denim is a staple in most of our wardrobes, and especially the trusty denim jacket. Maybe you wore it the first time you met, on your first date or the first time he kissed you – but why should it stop there?
Adding a denim jacket to your bridal look is a great way to give it a bit of edge without going completely overboard. What's more, it gives you the versatility of being able to strip off the jacket and looking lovely and traditional for the family snap shots.
If you yourself aren't too convinced by the whole trendy bride in denim look, consider having your bridesmaids rock up in country jackets or spoil them with stylish denim jackets as a "thank you" for their hard work and support. Alternatively, the groom and his groomsmen can opt for stylish denim jackets with waistcoats – especially ideal for a relaxed outdoor affair.
Lastly, for a themed country style wedding, why not ask all your guests to don their favourite denims to the wedding? Not only will this make for stunning wedding photos, but you can bet there will be an uncle with plenty of stories to tell around his jacket from the olden days.
Original images and their credits available on Pinterest