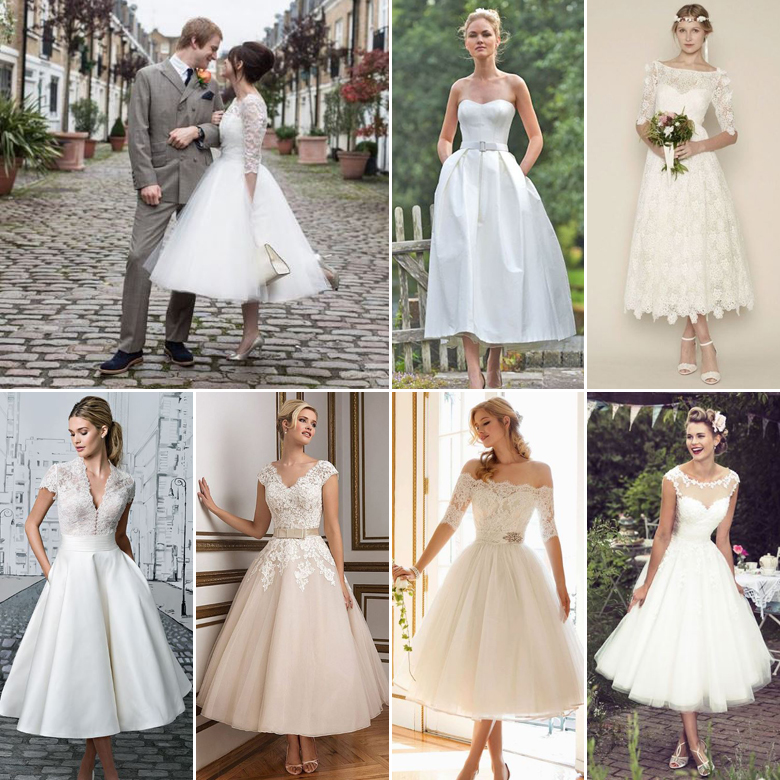 You love dancing, and you're always tottering around on your feet. The idea of getting your heel caught in a long train keeps you up at night, and you really just want something fun and flirty for your wedding day. Well, there is hope – tea length dresses!
Inspired by the vintage era, these short and sweet dresses are the perfect middle ground between whimsical and stylish. Even though it's come and gone and come and gone from the fashion scene over the years, tea length dresses always seem to make a return, so timelessness is guaranteed.
If you're wondering whether or not a tea length gown will suit your body type, wonder no more. In general, these stylish dresses can be adapted to suit just about any shape and size – they make smaller brides look cute and lovely, and have the benefit of showing off the legs of the taller bride.
Another added benefit (and this one goes out to all the shoe addicts out there) is the fact that your beautiful shoes will be put on beautiful display. So even though you might save money on a shorter dress, we urge you to go out and splurge on extra pretty shoes that really make a bold statement!
Original images and their credits available on Pinterest