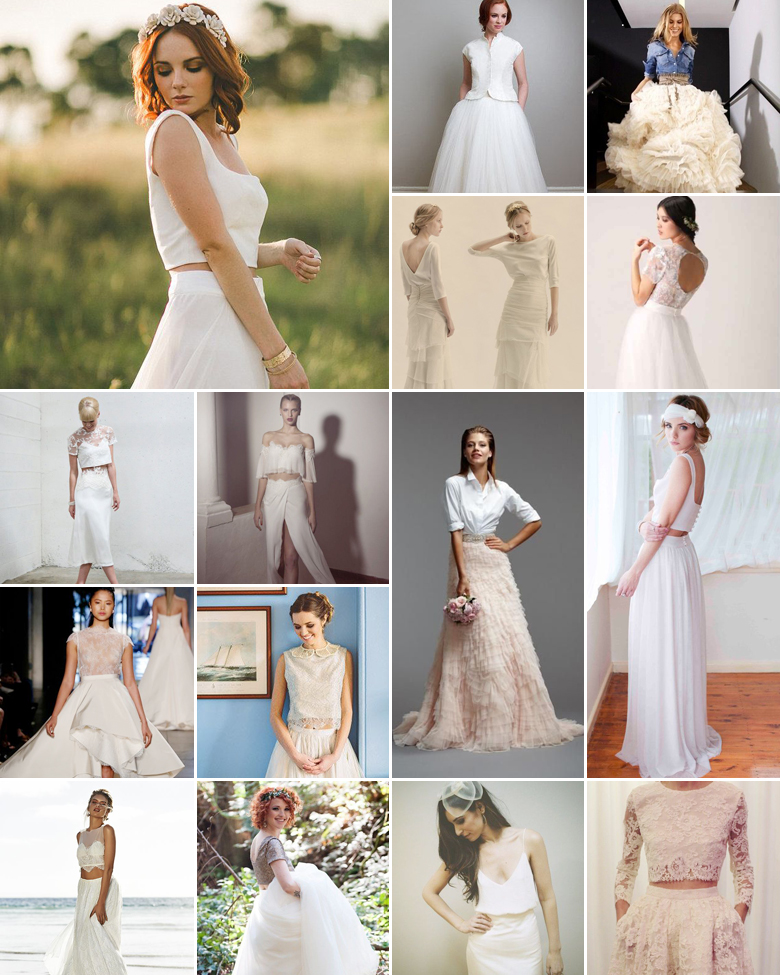 Lately the fashion world has been ablaze with the comeback of the once-loved and much coveted two-piece dress. And now it's taken the bridal gown industry by storm as well! A two-piece wedding dress is the ideal alternative to the traditional wedding gown, as it's really the perfect blend between trendy sophistication, femininity, quirkiness and vintage flair.
If you're still debating whether or not to go down the half-half route, there are plenty of benefits to choosing a two-piece wedding gown that might just sway your mind for good:
The sizes of the top and skirt can differ, which is truly ideal if you're more top or bottom heavy.
You can mix and match various tops and bottoms – perhaps more frilly, less detailed, and so forth – until you find a look that balances out your figure just perfectly.
When it comes to the in-between seasons, a two-piece gown allows you to have both a long- and short-sleeve option on hand without having to buy two full dresses.
Even if you never wear your wedding dress again, you could combine either the top or bottom of the dress with another garment, so you ultimately get some wear out of it!
A two-piece opens the door to a world of mixing-and-matching possibility, giving you the freedom to experiment with various combinations of fabrics and top-bottom styles.
If you have quite a rocking body and flat stomach, a crop top gives you the opportunity to really show it off – if you've got it, flaunt it!
Original images and their credits available on Pinterest