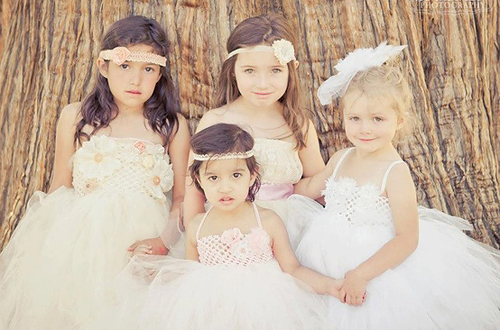 There's really nothing more precious than a teeny tiny flower girl all dolled up like a real little princess. Add to that a dash of vintage loveliness, and you might just be competing with her for the limelight down the aisle, and not the bridesmaids! (Just a figure of speech, so no need to go dressing her in rags.)
Before you even start considering outfits, it's important to take a long hard look at who you're dressing up. While a little girly-girl might enjoy the idea of wearing a frilly dress and adorning herself with pretty beads and hair clips, a more active little munch-kin should rather be dressed in a simpler outfit – comfortable shoes and perhaps a shorter dress.
Once that's settled, you can start dressing up your little vintage porcelain doll:
Choose a ruffly dress with plenty of soft lace detail or layers of chiffon, and fine beading.
For a more fuss-free and simple look, opt for a 1920s shift dress and jazz it up with pretty vintage jewels.
Adorn the little one with ultra-feminine and vintage jewellery such as strings of pearls, a brooch or two, or a pretty locket.
Choose a cute vintage hairstyle to complete the ensemble, such as cute soft curls, a French braid or a ballerina bun.
No vintage hairstyle is quite complete without a dainty hair accessory. Look around for a diamanté hair comb, floral hair band or beautiful fascinator – something precious that she can keep, maybe for her own wedding one day
Alternatively, pop a cute little vintage hat on her head – ideal if you're dealing with an active little flower girl whose fancy hairstyle probably won't survive long.
Decorate her little flower basket with lace or chiffon, or if you're going for a more rustic style vintage feel, choose a wooden or metal pail instead of a basket.
If there's a possibility that her nerves will start shaking, allow your flower girl to walk down the aisle with her favourite doll and dress the doll in a little vintage style outfit of her own.
BONUS TIP: If you'd like your little flower girl to scatter petals down the aisle, take her on a trial run to ensure that she knows how much to scatter with every step – that way she won't run out of petals half way down the aisle.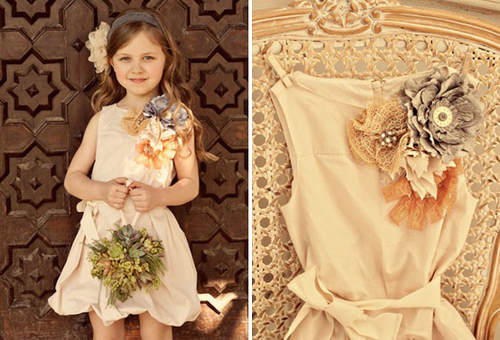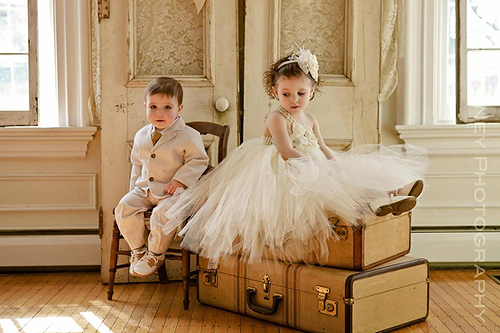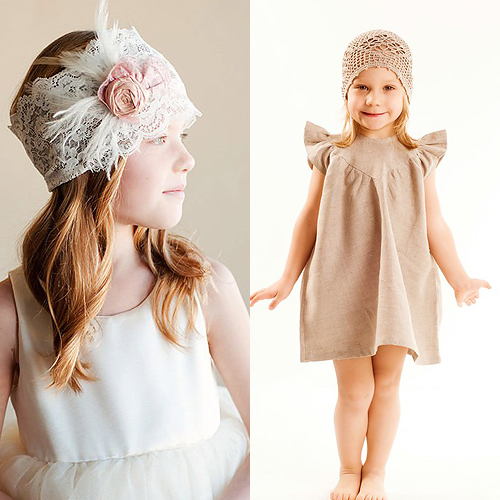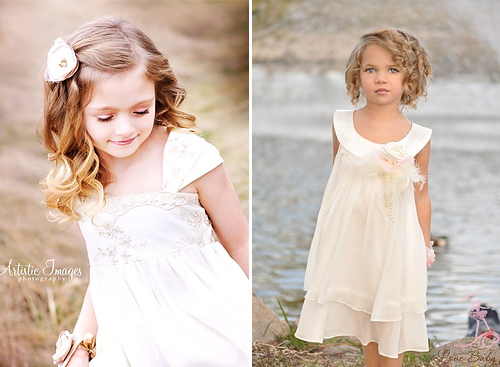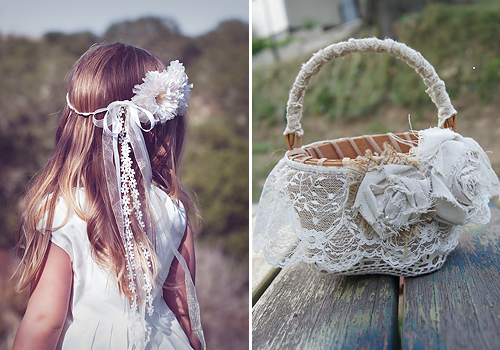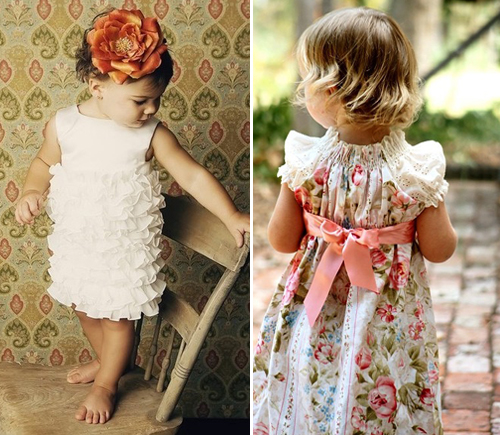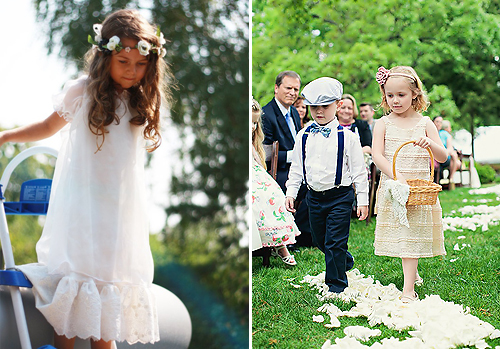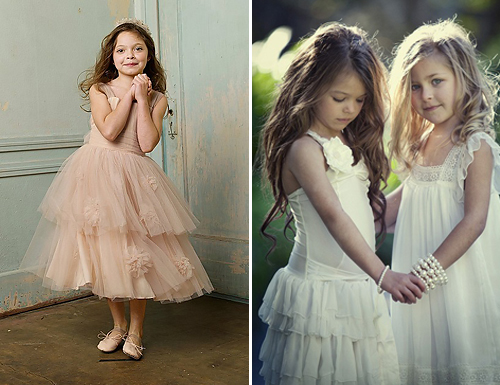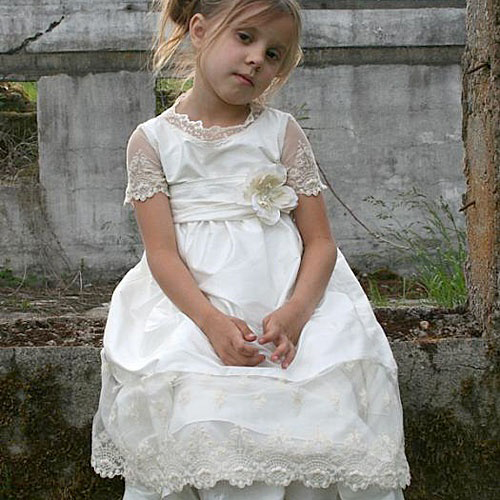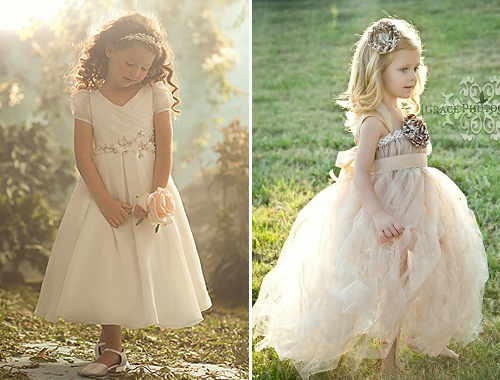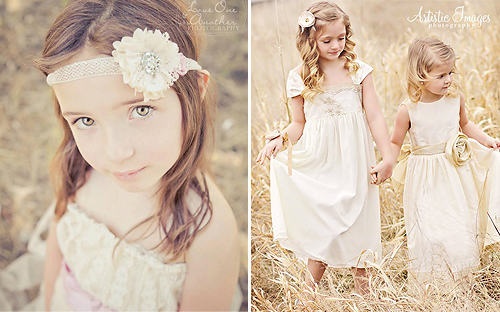 For more ideas on Vintage Flower Girls or to check out the original photos displayed above and their credits, make sure to check out our Vintage Flower Girls Pinterest board!