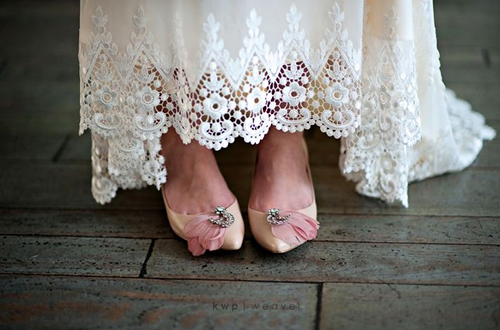 It's no secret that all things vintage just ooze a kind of prettiness that really can't be matched. Even a very modern wedding can be perfectly finished off with little splashes of vintage-styled accessories here and there; regardless of whether it is formal or relaxed, day or night.
Choosing your wedding shoes is a really important part of your day – not only because they are part of your entire wedding ensemble, but also because they determine (to a large degree) how comfortable you are as you mingle, pose for photographs and dance with your friends and family. Real vintage shoes are usually more comfortable than their modern counterparts, since they are more solid, and usually not quite as high. So, shop around at antique stores or ask your older friends and family what they have if you would like a genuine pair of shoes from the 1920's or 1930's era. It is worth going to the extra effort to get your hands on the real deal.
The vintage style is characterised by being quite heavily embellished with beads, lace and ribbons. The fabrics are frequently embossed, and are of a good quality (like silk). Some vintage shoes are also printed with paisley or floral designs. These make for absolutely stunning accessories, even under a really plain or understated dress.
You could also buy a plain pair of comfortable pumps or flats and have them embellished to resemble vintage shoes. Be adventurous, but do plenty of research beforehand so that they look vintage, and not simply decorated.
Here are some ideas for your gorgeous vintage shoes: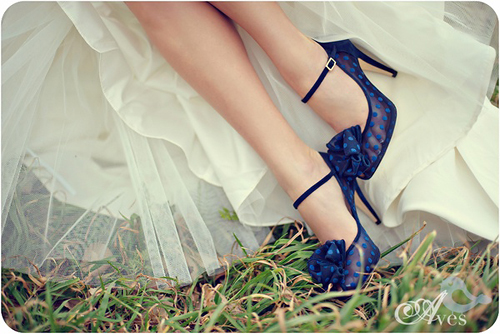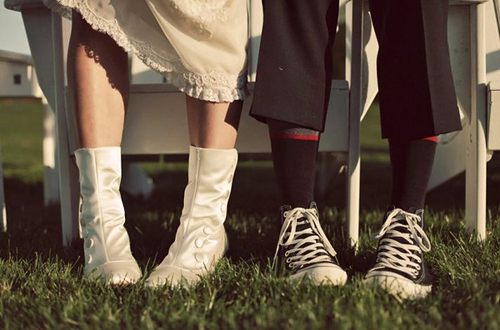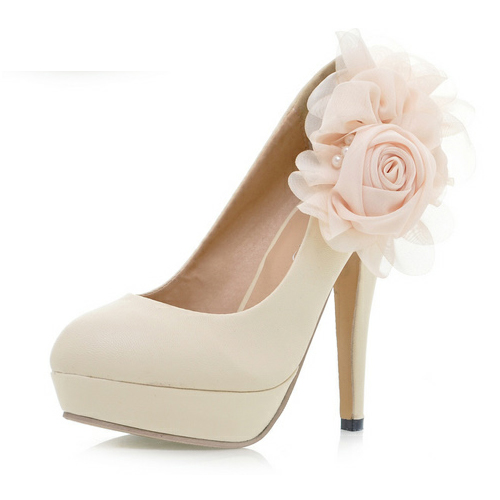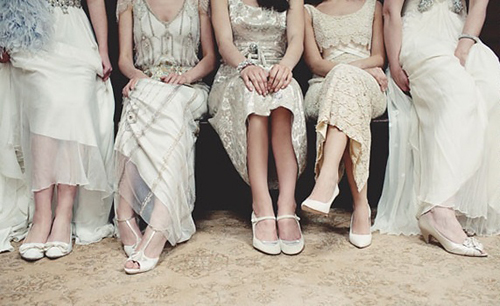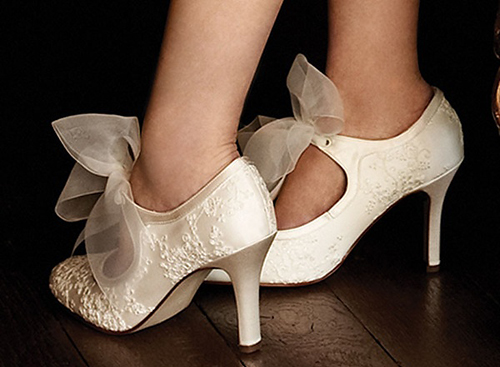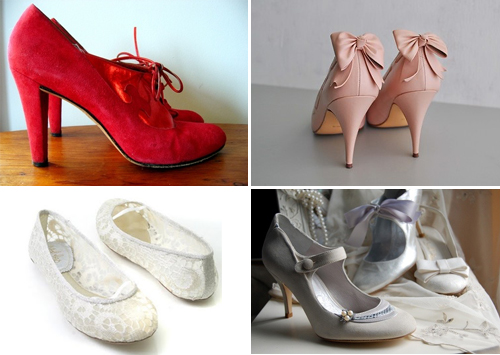 For more Vintage Wedding Shoes inspiration, the original images above and their credits, make sure to check out this Pinterest Board!