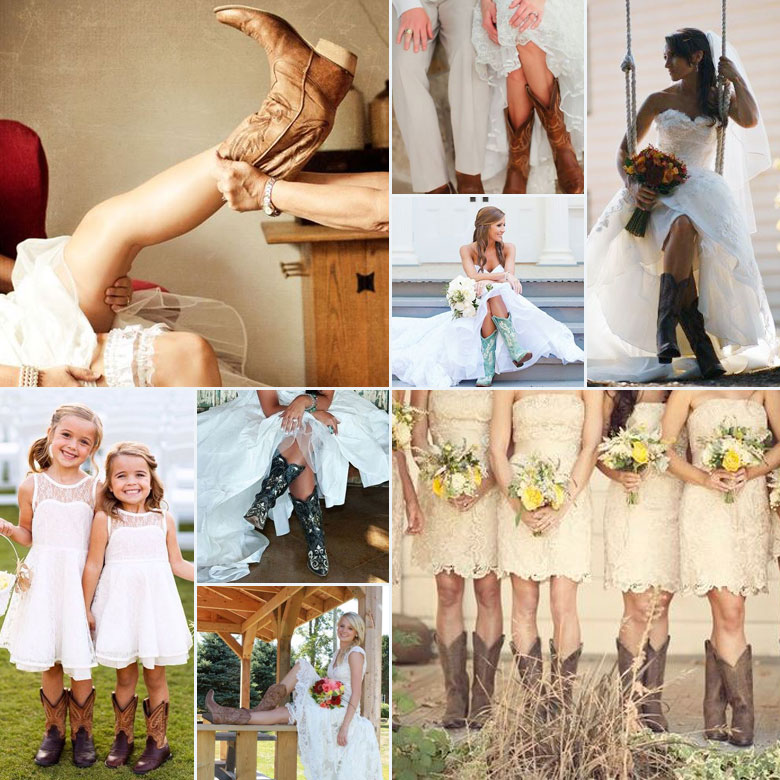 It's time to unleash your inner country girl! If you're not much of a stiletto fan, then this post will speak directly to your tomboy heart. Since cowboy boots have always been a fashion staple for you, why not don a pair on your wedding day?
The trick to pulling off these leathered pretties on your big day is to choose a dress that works with it. A big bowl-shaped ball gown, for instance, will look awkward when worn with a pair of cowboy boots. Then again, if you choose a ball gown made of soft tulle or lace, we're in business!
The next thing to bear in mind is the theme of your wedding. If you've always dreamed of a sophisticated affair in a fancy hotel, then cowboy boots simply aren't going to cut it. You also need to think of what your hubby-to-be will be wearing, since you don't want to look out of place standing next to him at the altar.
If you've finally come to the conclusion that cowboy boots won't work with your dress (but you're still sold on them), why not let your bridesmaids step out in a pair of wild western leathers instead?
Original images and their credits available on Pinterest